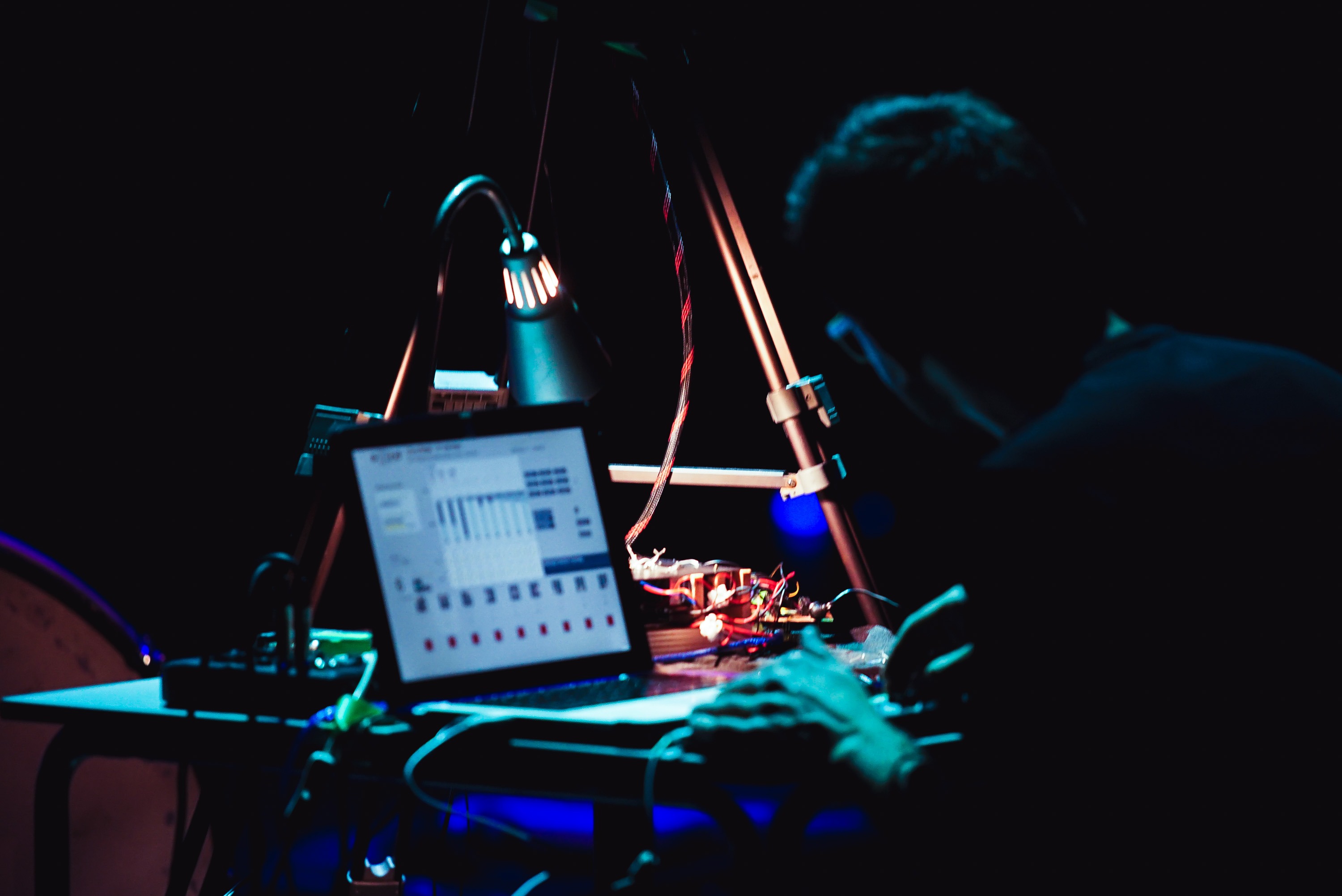 The Saint Petersburg Contemporary Music Centre reMusik.org held "Online Composition Courses" from May 21 to June 1, 2020. 138 individual lessons, 46 creative presentations by participants and 5 lectures by esteemed faculty: Joanna Bailie (United Kingdom), Oscar Bianchi (Switzerland), Raphaël Cendo (France), Yuri Kasparov (Russia), and Dmitri Kourliandski (Russia)- were held as part of the courses. 66 non-collegiates were also admitted to viewing the event, thus the total number of participants reached 112 musicians from 33 countries. This courses curated by composer Alexander Khubeev.
Online Composition Courses presented for the second time within the framework of the 7th St. Petersburg International New Music Festival took place from July 3 to July 9, 2020 under the direction of composer Mehdi Hosseini. Due to the COVID-19 situation, the main program of the festival presented as open online broadcasts on www.remusik.org portal.
Composition Courses reMusik.org is a creative lab in which young authors from all over the world, as selected by the jury, are given the opportunity to work with famous guest performers and world-famous composers. Within seven days this year, the groups invited to the festival will perform works of the Composition Course participants at the festival.
It was pleasing that in addition to the educational process, new creative forms and experiments appeared during the courses, conditioned specifically by the online format, for example, a composition I'm Looking at a Screen by Tobias Fandel which represents a virtual interpretation of a famous music piece I'm Sitting in a Room by Alvin Lucier. The pre-recorded audio file, as processed by Tobias Fandel, is repeatedly reproduced through the numerous participants' speakers and is recorded through the Zoom application microphone: the sounding is gradually refracted due to the natural reverberation of the halls housing the participants, and because of the distortions generated by the application.
Another experiment, within the framework of the Composition Courses, was Dmitri Kourliandski's ZoomScape video collage – a throughout-the-world view from students' windows. Several months ago, that kind of picture was the only visual and phonic landscape available for viewing.
In follow-up of the Composition Courses, the works of the most distinctive participants will be publicized by reMusik.org publisher, and their compositions will be included in the programme of the next festival in 2021.
Jiwon Seo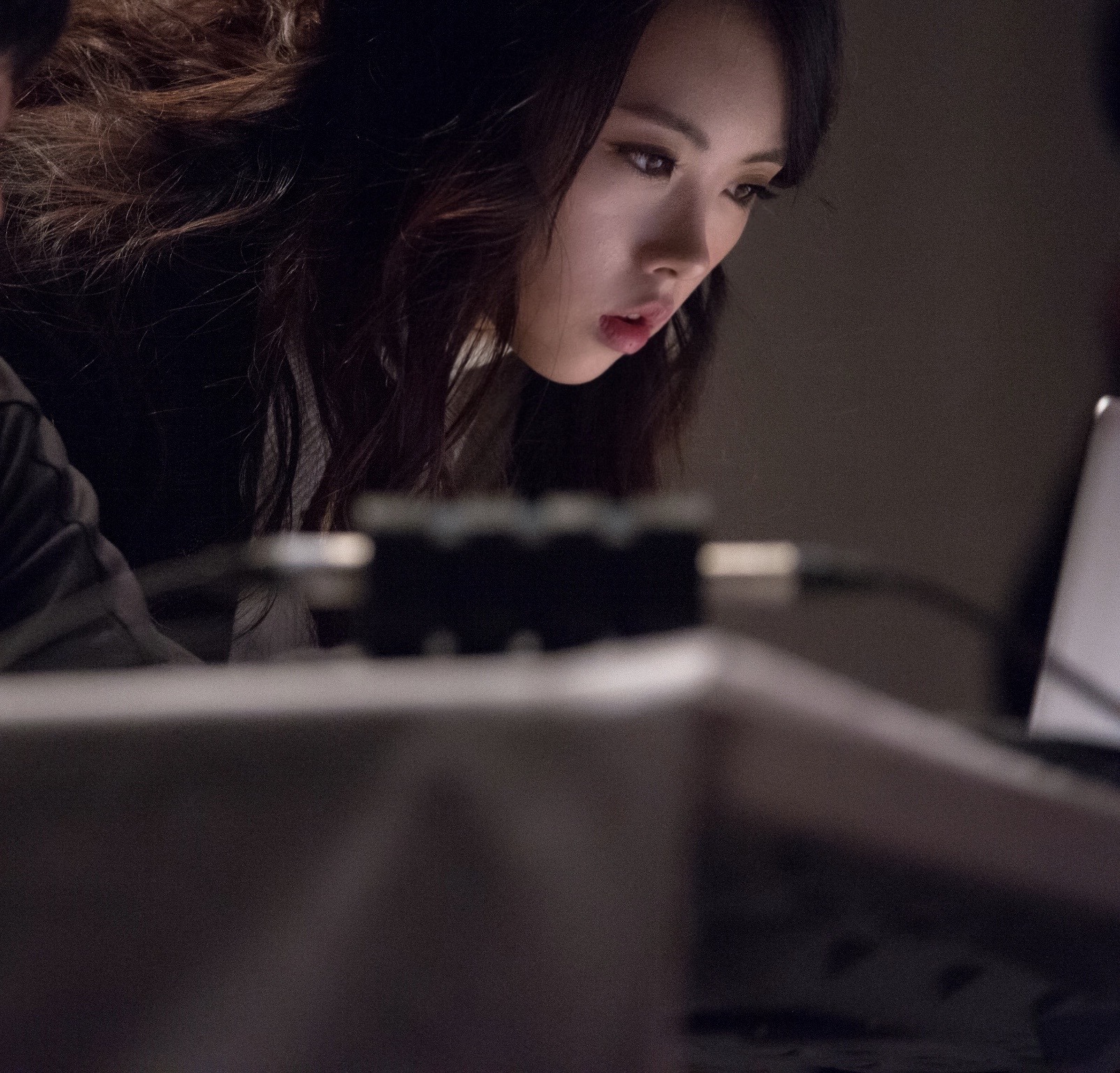 Jiwon Seo is a new music composer who obtained a Bachelor's degree at the Korea National University of Arts, has been studied in the the class of Annette Schlünz and Daniel d'Adamo. Jiwon is a candidate for a Master of Music composition in the class of Xavier Dayer and Simon Steen-Andersen.
Kelley Sheehan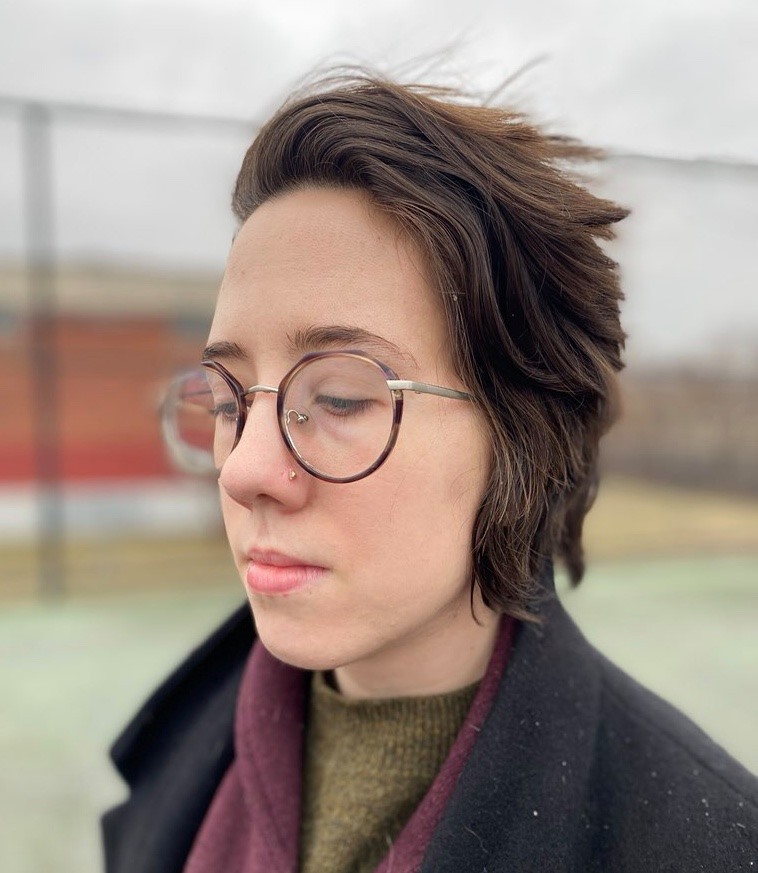 Kelley Sheehan is a composer and computer musician moving between acoustic, electronic, electro-acoustic, and performance art works. In any medium, her work centers on noise, performance, and interaction. Her work has been described as "Full of discovery, collaboration, and unpredictability" (Gaudeamus Foundation) with "Woozy Electronics" (LA Weekly). Recently named the prize winner of the Gaudeamus Award 2019 and awarded first place for the ASCAP/SEAMUS commissioning competition, she has also been awarded residencies and fellowships to Bang on a Can Festival, the 2019 National Composers Intensive with LA Philharmonic and the International Contemporary Ensemble, the 2019 wasteLAnd Summer Academy, Composition Fellow at Nief- Norf,  among others.
When not composing, she is performing as a founding member of The Plucky Plunkers, an improvisational duo focused on commission works for the toy piano and multimedia collaborations and as a member of the composer collective Ultravioleta.
 Her work and research has led her to study composition with composers of various interest and background such as Sivan Cohen Elias, Marcos Balter, and Fredrick Gifford.  She is currently pursuing a PhD in Composition at Harvard University studying with Chaya Czernowin and Hans Tutsku.
Tianyang Zhang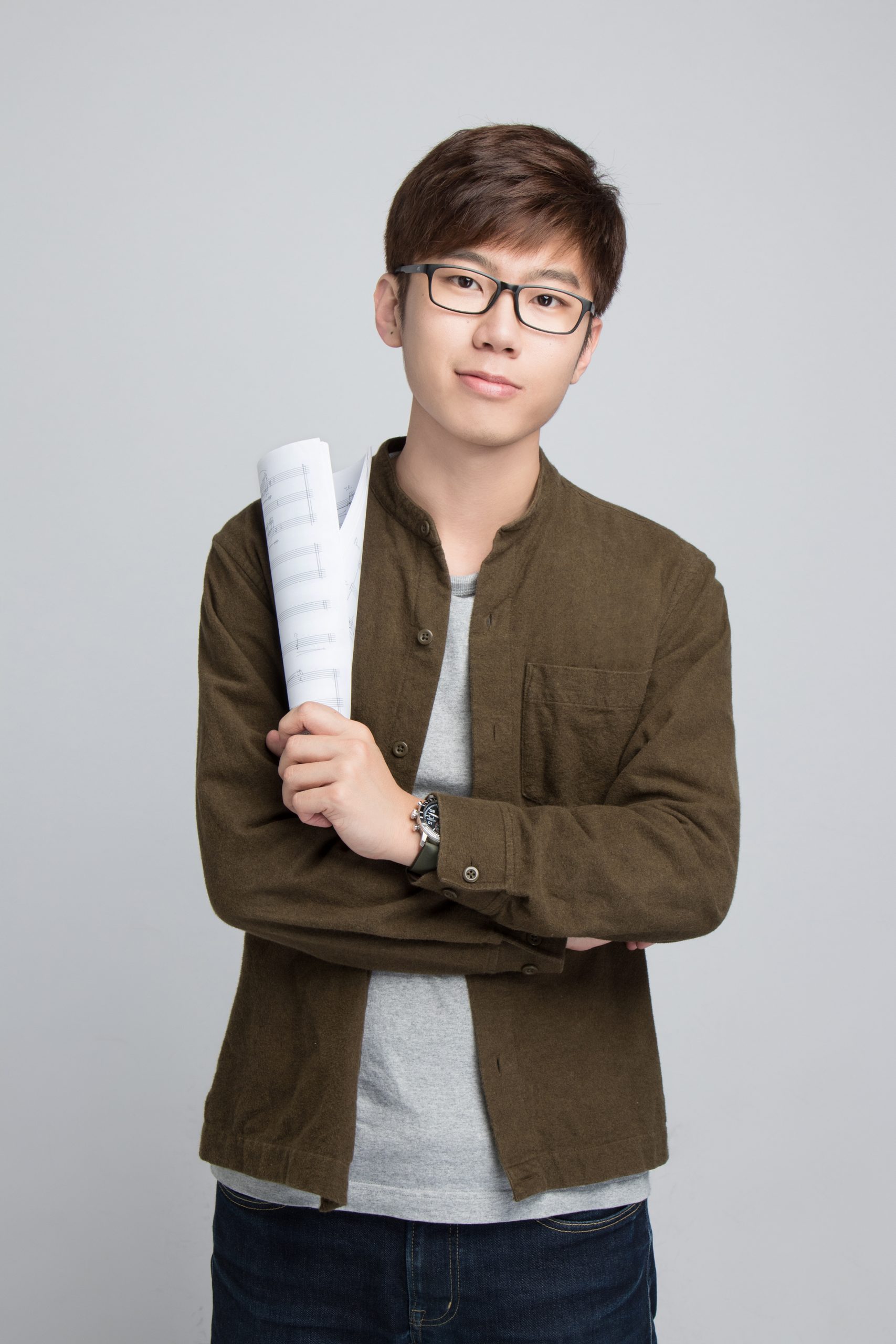 Tianyang Zhang entered Shanghai Conservatory of Music in 2013 and studied composition with Prof. YE Guohui. From October 2016 to July 2017, he had his one-year exchange in HfMT-Hamburg and studied with Prof. Fredrik Schwenk. Now he is a master student in Universität der Künste Berlin, studying with Prof. Elena Mendoza.
Recently his musical aesthetic is changing gradually towards Chinese tradition, in another words, back to his own mainland. His music is trying to reveal a world of Zhuangzi's and Taoism's philosophy, which presents at the moment more detailedly in an aspect of Chinese Landscape Painting. He attempted to handle this topic in his recent pieces: "Landscape Painting Essay – Rocky Stream" , "Line Drawing Study" and "Pavilion alongside Mountains". At the moment, he is researching how to express "Multi-Perspective" aesthetics in music, which could lead to a new way out of conventional western thinking of form and structure.
He has cooperated with many musicians including: conductor Darrell Ang, Klangforum Wien, Staatskapelle Halle, Shanghai Philharmonie, Tana Quartet, Danubia Orchestra Óbuda, Ensemble Contemporary Alpha and Ensemble Divertimento. He got commissions from Shanghai New Music Week and Impuls-Festival für Neue Musik Sachsen-Anhalt.
Jerry Yue Zhuo
Jerry Yue Zhuo is a composer currently based in Wales. His recent artistic activity revolves mostly around his PhD research in defining a personal identity out of the prevailing postmodern Chinese culture he was born into, and a negotiation with 'Chineseness' — the cultural stereotype — that he started to encounter after moving to the UK ten years ago.
A predominant feature of Jerry's music is a theatricality which is clearly inspired by his Minnan Chinese culture. Evidences of the quotes and 'misreads' of such culture can be found in aspects such as rhythm, texture, structure and the use of vocalisation and special instruments in his pieces. Recent compositional outcomes have been described as 'evocative' and 'deeply personal' by audiences. These include: Wei, an electroacoustic work for UPROAR Ensemble, commissioned by Ty Cerdd; Suffocation for game controller and plastic bags processed by Max-MSP, commissioned by Three Shadows art gallery, Xiamen; and Door Gods for two percussionists, which won its second performance on 2018 China-Wales Mid-Autumn Festival concert.
Besides composing, Jerry actively involves in conducting, performing and teaching. He is currently finishing his PhD in Cardiff University, supervised by Arlene Sierra.
Jake Adams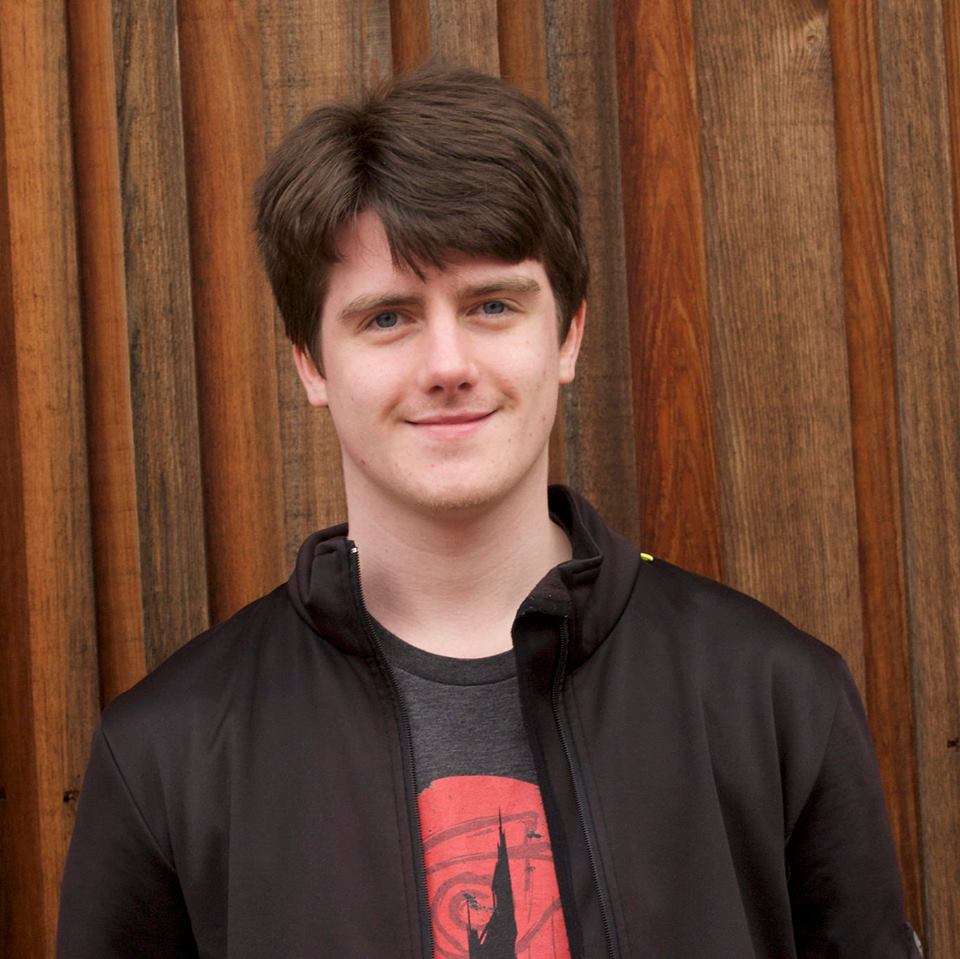 Jake Adams (1996) is a composer, guitarist, singer, ethnomusicologist and teacher based in York. Born in Halifax, Jake began his musical journey at the age of 6 when he started learning the classical guitar with Peter Cain. By the age of 12 he had started singing lessons with Alison Pryce-Jones and at 13 started electric guitar lessons at Ricky's School of Rock. He performed with many choirs within this time including the Yorkshire Youth Choir, Halifax Choral Society and Opus 44, as well as working with numerous bands as a guitarist, bassist and singer.
Jake studied his BA in Music and MA in Music at the University of York, where he studied with Professor Thomas Simaku. Jake's work primarily explores the field of cross-cultural composition, incorporating elements and drawing influence from musics of other cultures, with his main focus being the music of South-East Asia. Respect for the cultures from which he is learning is key to Jake's work, and as such collaboration is a key factor within his practice. His work has been performed and workshopped by ensembles including the Quatuor Diotima, the Chimera Ensemble, AMOK and Gamelan Sekar Petak. In 2019 Jake was selected for Psappha's Composing for Sitar scheme, through which he composed a new work for sitarist Jasdeep Singh Degun, which will be recorded later in 2020.
Jake is the founder and director of The Arc Project, a collaborative new music initiative. The project aims to create a new creative platform in the North of England for composers and performers, with a particular focus on collaborative and shared composition processes.
Ana Gnjatović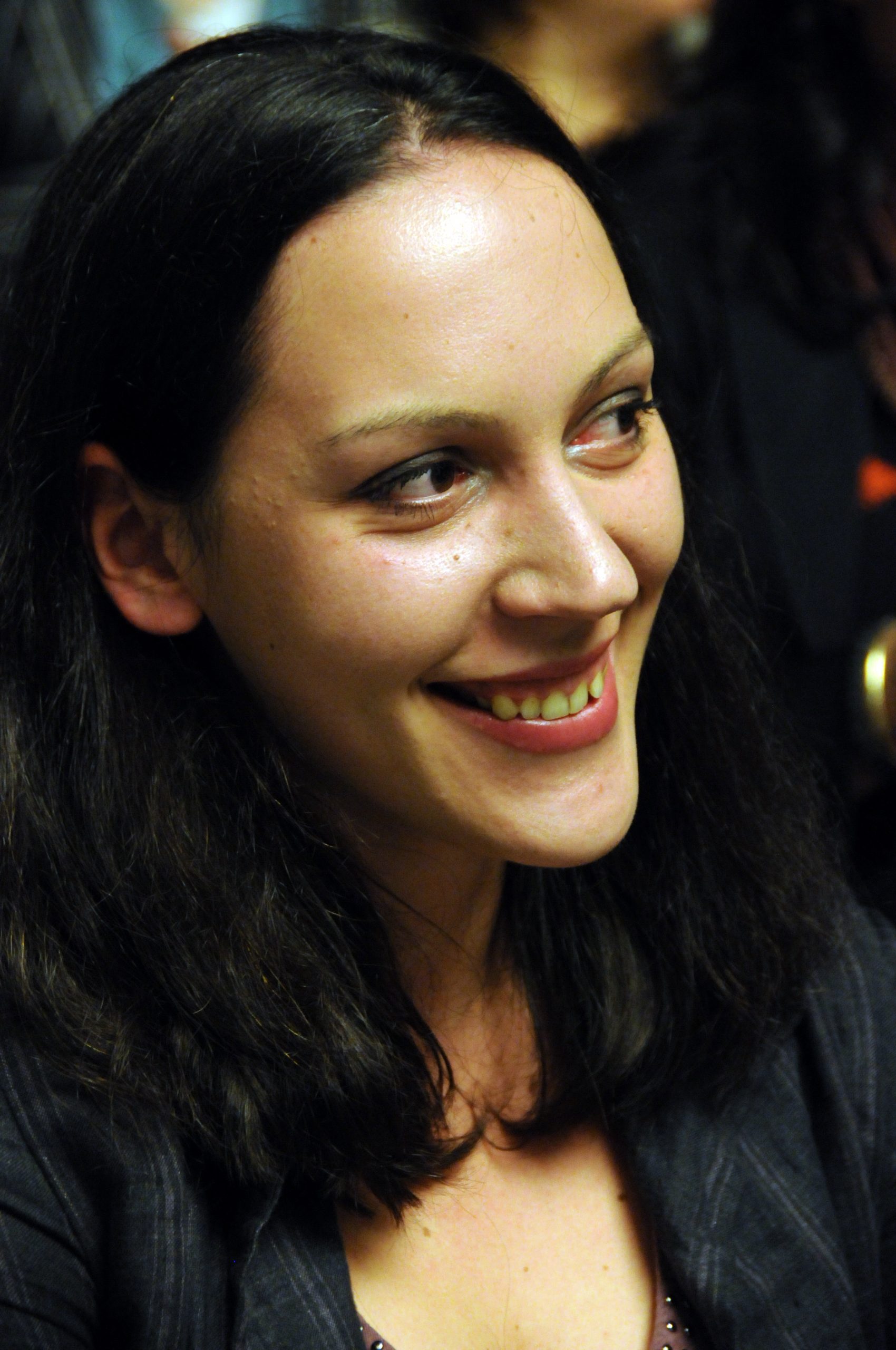 Ana Gnjatović, DMus (1984) is a Belgrade-based composer and multimedia artist, collecting and combining found items, works, concepts, and ideas that lend themselves to generalization, translation, interpretation, and sonorization. She finished her Ph.D. studies in composition at the University of Arts in Belgrade and is currently pursuing a Ph.D. in transdisciplinary studies of arts and humanities.
She has attended various composition masterclasses and workshops, working with composers Georges Aperghis, Chaya Czernowin, Brian Ferneyhough, Beat Furrer, Louis Andriessen, G.F. Haas, and Ivan Fedele, among others. She was a prize winner of the Summer Academy ISA05 (2005) and of the 7th Pre-art Compositon Competition (2013), winner of the FoM Belgrade 'Josip Slavenski' award (2010), finalist of the 4th International Biennial of Contemporary Music in Koper (2014).
Her pieces have been performed throughout Europe, in Israel, Mexico, USA and Japan, and have been programmed at festivals such as the International Review of Composers, KoMA, 'Harpsichord – Living Art', Wratislavia cantans (PL), Espressivo (ME), Ankara Music Festival (TR), MusMA Festival, Culturescapes (CH), International Harp Festival 'Harp Connection', Festival de Wallonie (BE), MUSLAB (MX), MA/IN MAtera INtermedia festival (IT), Belgrade Saxperience.
She collaborated with ensemble Sentieri selvaggi, Garth Knox and Rohan de Saram, soloists of the OENM, Wroclaw Philharmonic Choir, pre-art, RTS Symphony Orchestra, among others.
Ms. Gnjatović is currently employed as associate professor at the Faculty of Arts Univeristy of Kosovska Mitrovica, where she teaches music analysis. At the doctoral program Multimedia Arts of the Universtiy of Arts in Belgrade she teaches courses in techniques and technologies of music and creation of multimedia artwork.
In her recent artistic research, she explores the extension of instrumental performance through the use of electronics, speech, movement, video.
Rafael Godoi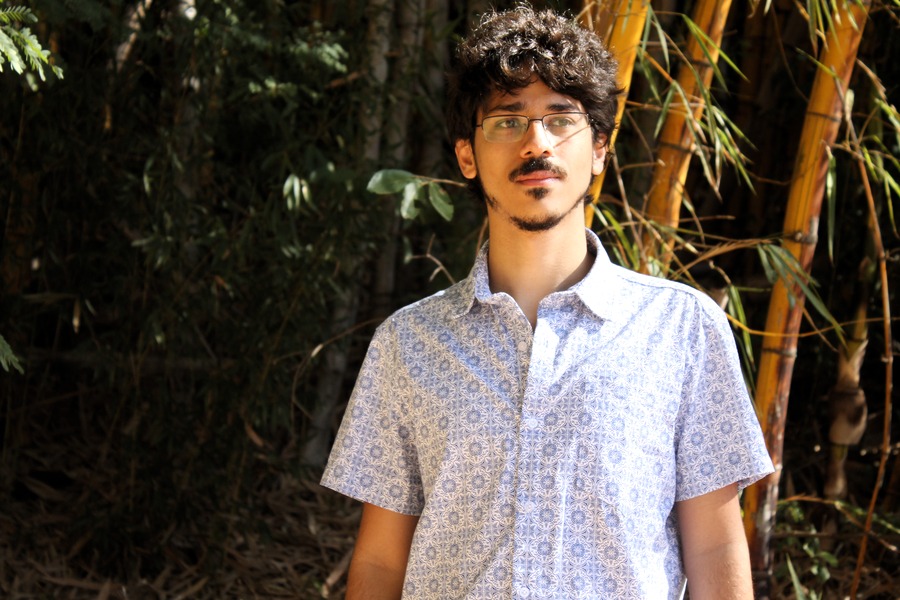 The composer was born in Brazil by the year 1994 and started studying music in 2006. For six years he was developing his skills playing acoustic and electric guitar in popular music, like Brazilian popular rhythms and jazz. In that time, he studied guitar, harmony and improvisation with the guitarist Celso Moreira. At the age of 18, he began to study classical guitar and composition on their own, and two years later he was approved at the UFMG (Federal University of Minas Gerais) to study Music Composition. Since then he has been studying instrumental composition with Rogério Vasconcelos and João Pedro Oliveira, who he also took classes of electronic music, and attending workshops with composers like Samir Odeh-Tamimi, Edgar Alandia and Roberto Victório. Now, he is attending a master program in Music Composition at UFMG and attended recently the CEME Festival with Meitar Ensemble, Philippe Leroux and Helmut Lachenmann.
Matteo Gualandi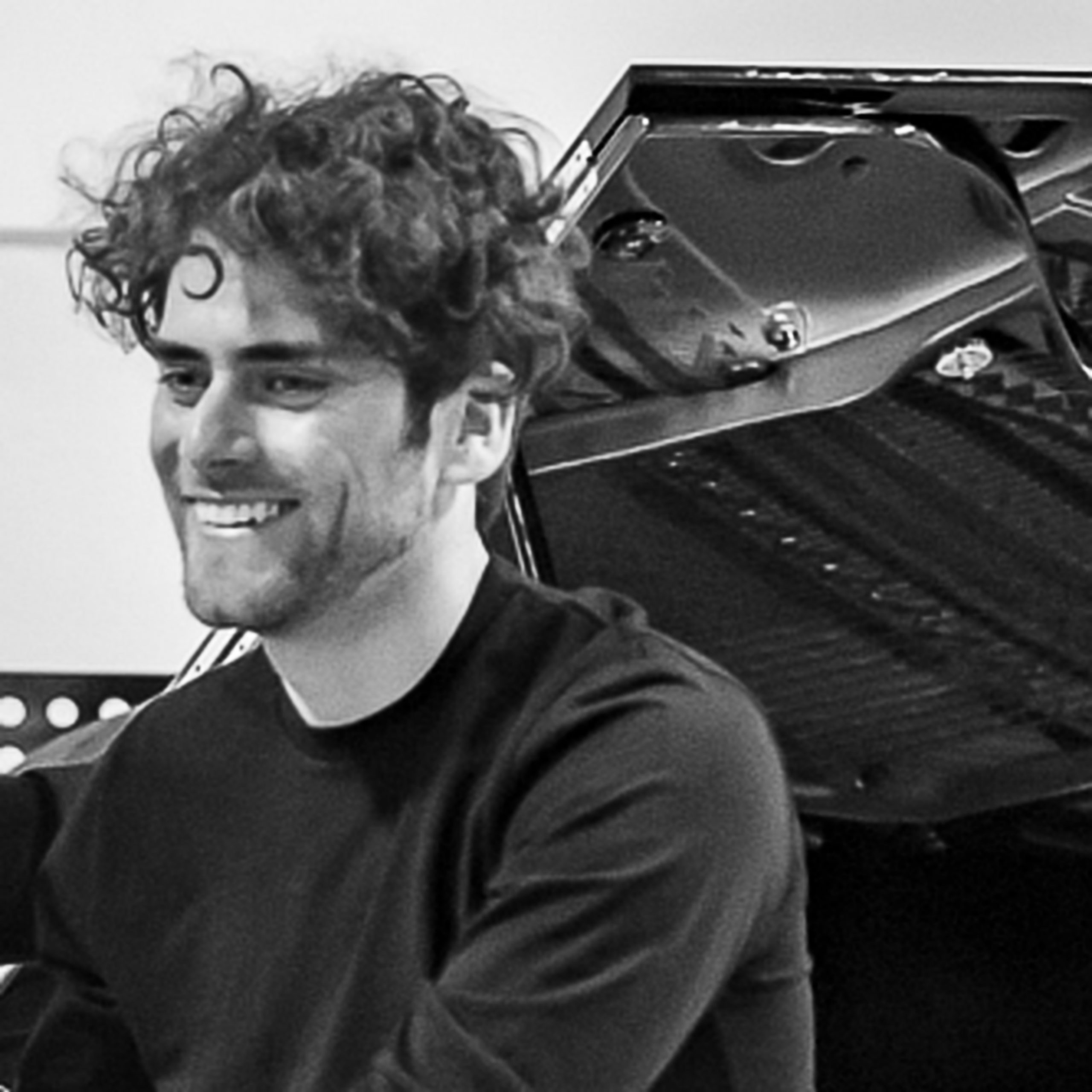 Matteo Gualandi was born in Rome in 1995. He began studying music at a very young age, playing the trumpet.
In 2011 he began composition studies with D. Bravi. Since 2015 he joined the class of P. Dusapin, M.Jarrell and L. Naon at the Haute École de Musique de Genève, where he is currently finishing a master's degree in mixed composition.
In 2018-19 he was in Erasmus at the Hochschule für Musik di Monaco di Baviera, in the class of I.Mundry.
He was selected to participate in the cursus 2020-21 at the IRCAM in Paris.
During his studies he took part in many masterclasses, with composers such as S.Gervasoni, P.Manoury, F.Bedrossian, H.Lachenmann, W.Rihm.
He has worked with several renowned ensembles and formations, such as the Ensemble Intercontemporain, the Klangforum Wien, the Ukho ensemble and the Divertimento ensemble.
His music has been performed in Italy, Switzerland, France, Germany, Ukraine and Mexico.
He is passionate about figurative arts, cooking and poetry.
Zhuosheng Jin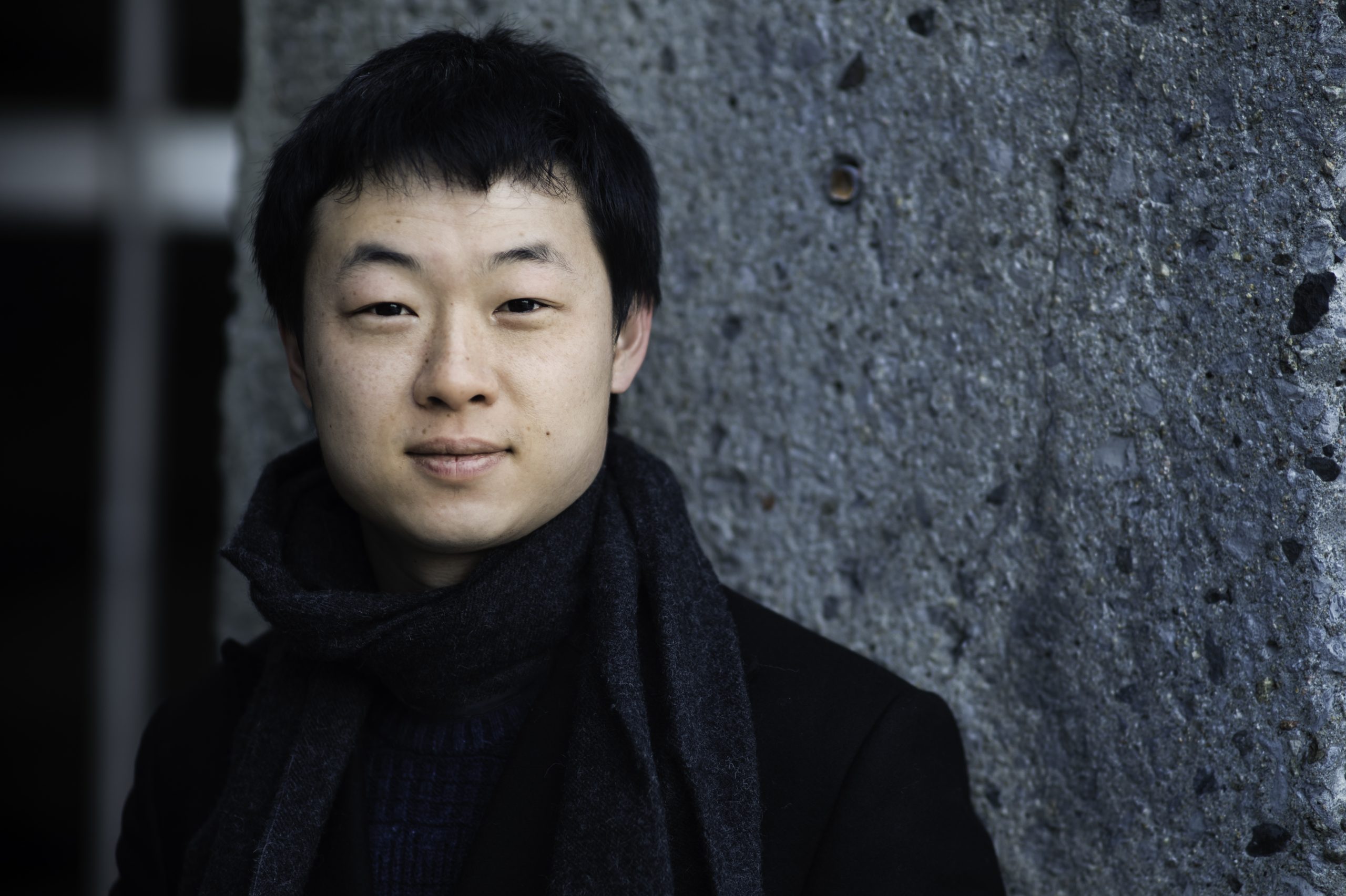 With his music which has been described as "powerful" and "haunting" (The New York Times), Zhuosheng Jin, born in 1991, Ningbo, China, is a composer, pianist, and author. Jin's music spans on a variety of instrumentations and mediums, including orchestra, chamber, solo, electronic, and film music. His composition emphasises relationships between visual imagination and texture. In his music, texture is directly related to visual images and is the sole element that has a determinative effect on the sound. Other components, such as pitches, harmonies, and rhythms, are complementary and interchangeable.
Jin's music has been programmed worldwide in Festival Archipel, Impuls Academy, Composit New Music Festival, Livorno Music Festival, Delian New Music Festival, outHear New Music Week, CEME Festival, ARCO Université, Echings New Music Festival, June in Buffalo New Music Festival, Atlantic New Music Festival, São Paulo Contemporary Composers Festival, VIPA Festival, Seoul Global Week, and Beijing Modern Music Festival, etc. He writes for Tokyo Philharmonic Orchestra, Beijing Symphony Orchestra, Zhejiang Symphony Orchestra, Klangforum Wien (soloists), Meitar Ensemble, Ensemble Itinéraire (soloists), Les Métaboles, Ensemble Multilatérale, Quatuor Béla, Ensemble Mdi, Syntax Ensemble, Mivos Quartet, JACK Quartet, Ensemble Mise-en, Trío Arbós, Zone Expérimentale, Trio Roadrunner, Ensemble Novel (soloists), Studio TimeArt, Wai Nok Hui, Cheng-Yu Wu, and Yiyang Zhang, etc., and works with conductors such as Pierre-André Valade, Jean-Philippe Wurtz, Guillaume Bourgogne, Kanako Abe, Pasquale Corrado, Yongyan Hu, Daye Lin, and Brian Liao, et al. He has upcoming activities in China, Canada, France, Spain, Swiden, the US, and Israel with Ensemble Intercontemporain (soloists), Meitar Ensemble, Trio Émerillon, Slee Ensemble, and McGill Wind Symphony, etc.
He wins prizes of 2020 Matan Givol Composers Competition (1st prize, Israel), 2019 Toru Takemitsu Composition Award (3rd prize, Japan), 2019 John Rea Award (exclusive winner, Canada), 2017-18 Société de concerts de Montréal Emerging Composers Competition (selected winner, Canada), and 2017 TURNmusic Collegiate Composition Prize (exclusive winner, US), and has been mentioned in 2018-19 Breaking Music Composition Contest (Italy), 2019 Lake George Composition Competition (US),  2018 I/CREATION Composition Competition (US), and 2018 Giovannini Composition Competition (Italy). Besides, he is currently the holder of numerous McGill University scholarships.
Began to study piano at the age of seven, and then composition at thirteen, Jin holds degrees from Oberlin College (BA '15) and Boston University (MM '17) and is currently a DMus. fellow at McGill University with Philippe Leroux. He also studies with, among others, Joshua Fineberg, Josh Levine, Alex Mincek, and Xiaogang Ye (composition), Shuxing Zheng, Robert Shannon, Webb Wiggins, and David Breitman (keyboard), Davide Ianni (electronic music), and Christoph Neidhöfer (music theory), among others. Jin also followed private lessons and master-classes with Helmut Lachenmann, Beat Furrer, Pierluigi Billone, Stefano Gervasoni, Alberto Posadas, and Philippe Manoury, et al.
Jin has also worked as an author, director, and curator. Projects include "At the Last Day" (director, screenwriter, and leading actor; short drama, 2009 made in Beijing), "Funeral of Adam" (director, screenwriter, and leading actor; film, 2012 made in Xi'An), "Eyes and Mind" (curator and sound director; art exhibition, 2015 in Shenzhen Art Academy), and "HOME" (sound artist, installation, 2017 made in Boston), etc.
Besides of being a doctoral student, Jin also works as a lecturer at McGill University and has previously taught at McGill and Boston University as a teaching assistant. As a guest, he makes lectures and presentations in several universities and is warmly welcomed by the students.
Jaeduk Kim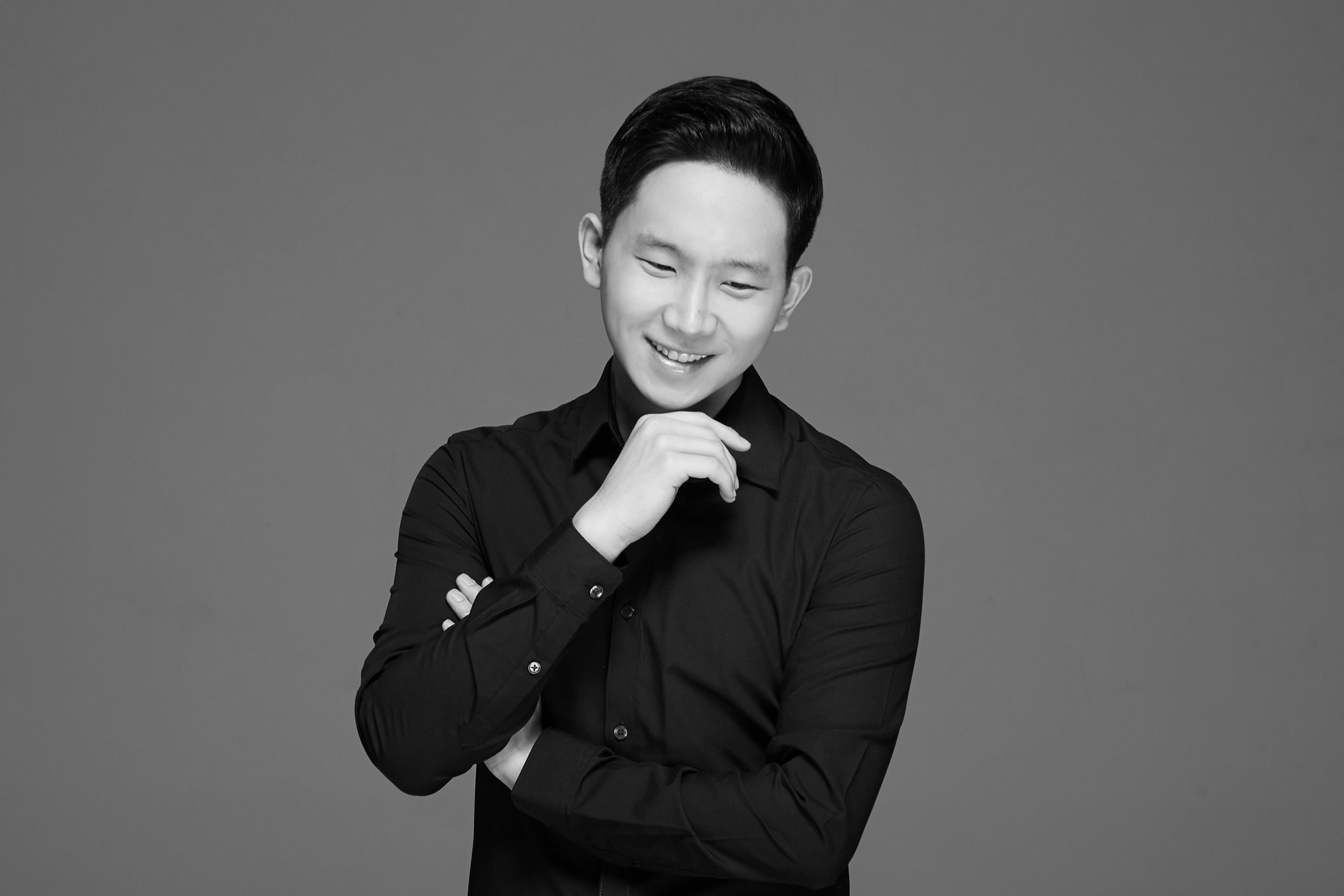 Jaeduk Kim is a South Korean student who studying composition and Orchestra conducting in 'Korea National University of Arts'. Each semester he obtained schorlorships for Academic excellence. Currently he has studied in Vienna 'MDW' ('universität für musik und darstellende kunst wien') as an Erasmus student under professor 'Detlev Müller Siemens' – composition, and 'Siemon Pironkoff' — orchestra conducting. Now he is planning to move Paris for his various arts experiences.
During his studying, he had several masterclasses from Wolfgang Rihm, Alexander Mühlenbach, Klaus Lang and Unsuk Chin.
He also won several composition competition prizes such as 3rd place in 'EESTI MUUSIKA', first place in 'The Music Association Of Korea Competition'(orchestra piece), prize at 'Seoul Contemporary Music Festival', first place in 'Composition of Joongang Music Concours', a prize at 'Daegu International Contemporary Music Festival'. In addition, he had experience in 'Ojakgyo Academy master class & recording' organized by Hwaum Chamber Orchestra, and had 2 years experience as a orchestra arranger at 'Korean National Police Orchestra' and an arranger as an intern at Sound Design Team of 'Korean Broadcasting System'. He is now interested in many new music and accepting various kind of it to be a creative composer and conductor.
Amir Khalaf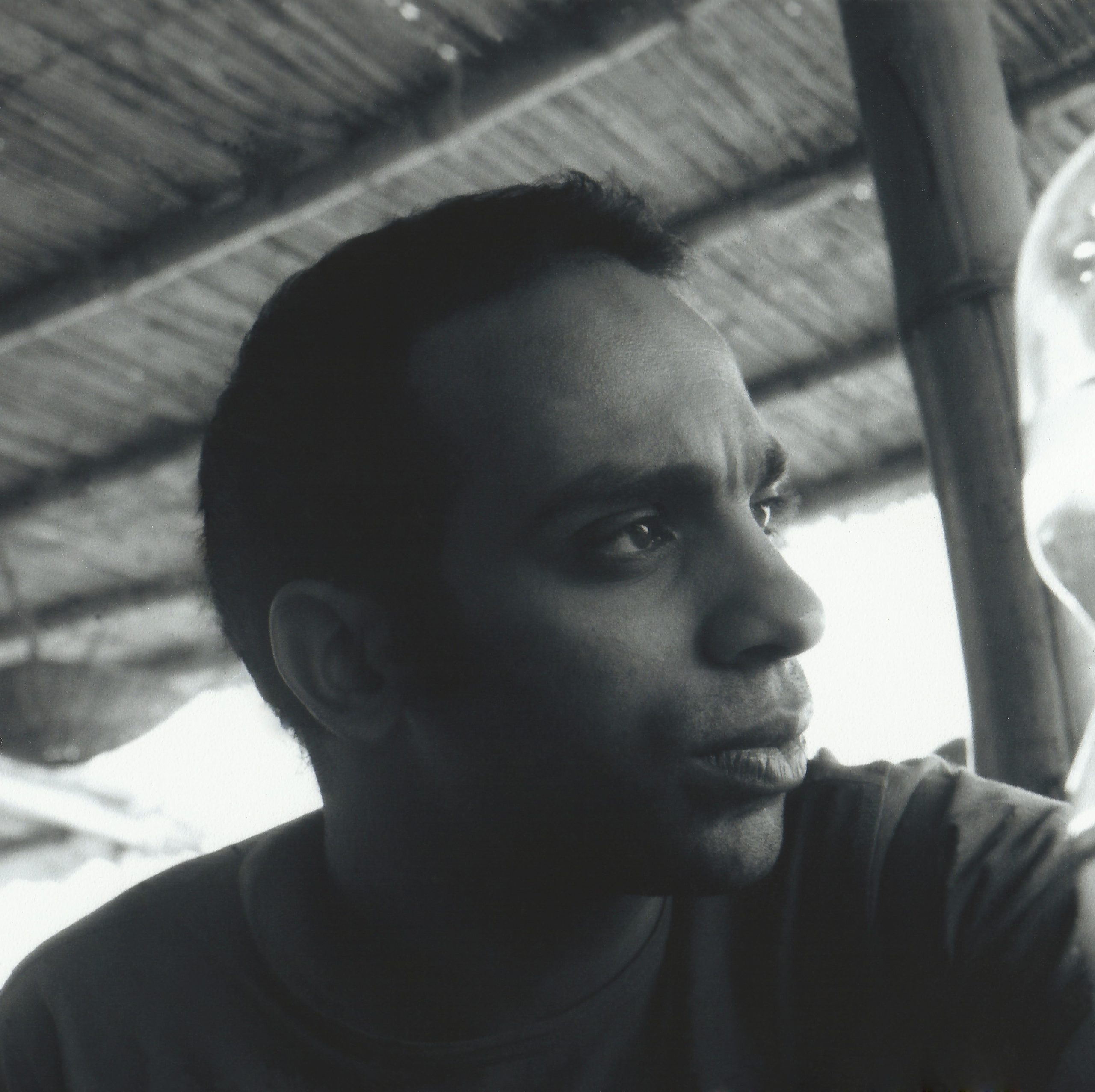 Amir Khalaf, born 1981 in Cairo, Egypt. In 2003, He graduated from the college of fine arts in Cairo. Amir started his musical studies by receiving piano, guitar, and composition lessons. In 2014, among other studies, he studied Contemporary composition techniques at Berklee College of Music, a program led by Marti Epstein and Gabriele Vanoni. Furthermore, Amir works as a film & theatre composer and sound designer. He has been researching and learning traditional Egyptian music for years, and he is working to develop a graphic notation for the traditional Egyptian instruments. Currently, He is studying a Master's degree in composition at the University of Birmingham under the supervision of Daria Kwiatkowska and Alexander Cannon.
In his music, Amir explores the notion of deficiency and decay as well as the aesthetics of the physical limitedness of the musical instruments. He creates ephemeral and insufficient acoustic environments inspired by nature, traditional Egyptian music, and electronic music.
Amir attended master classes and individual lessons with Kaija Saariaho, Francesco Filedei, Frank Bedrossian, Dieter Ammann, Marco Momi, and Stefan Prinz. He participated in Festivals such as Young Euro Classic Festival, Etchings festival. He worked with ensembles such as Quatuor Bozzini, Ensemble Linea, mdi ensemble, The Callino Quartet, New Music Ensemble, and AYPO Philharmonic Orchestra.
YoungJun Lee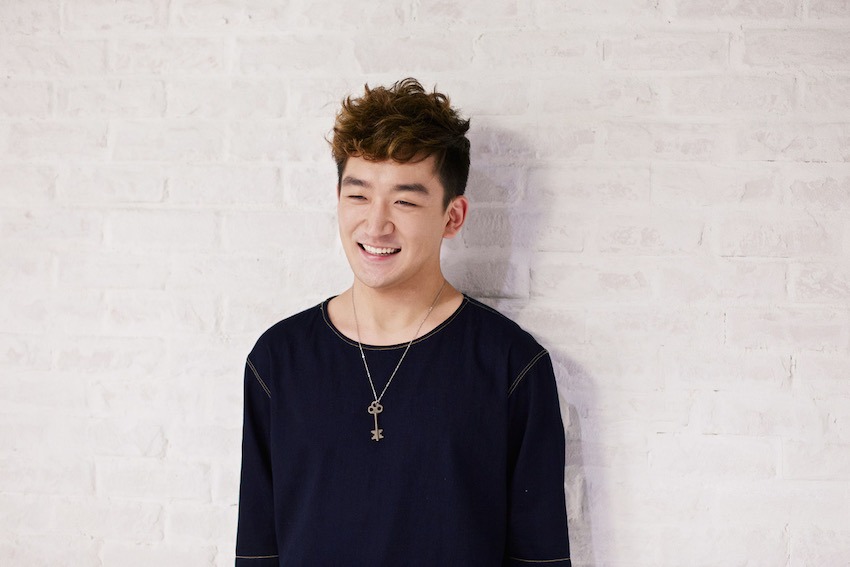 YoungJun Lee is a distinguished composer from South Korea. He was awarded to many prestigious prizes including American Prize and second new vision competition. He had an opportunity to participate in the lesson or masterclass with George Lewis, Helmut Lachenmann, Justin Dello Joio, Pierluigi Billone, Philippe Leroux, Jan Jirasek, Ofer Ben-Amots, and Richard Carrick. His music has been premiered by renowned musicians such as Brasilia National Theater Orchestra, L'itinerarie, Jack Quartet, PHACE ensemble(Austria) and New Thread Saxophone Quartet. His music has been performed widely in US, as well as Israel, France, Austria, South Korea and Germany.
Longfei Li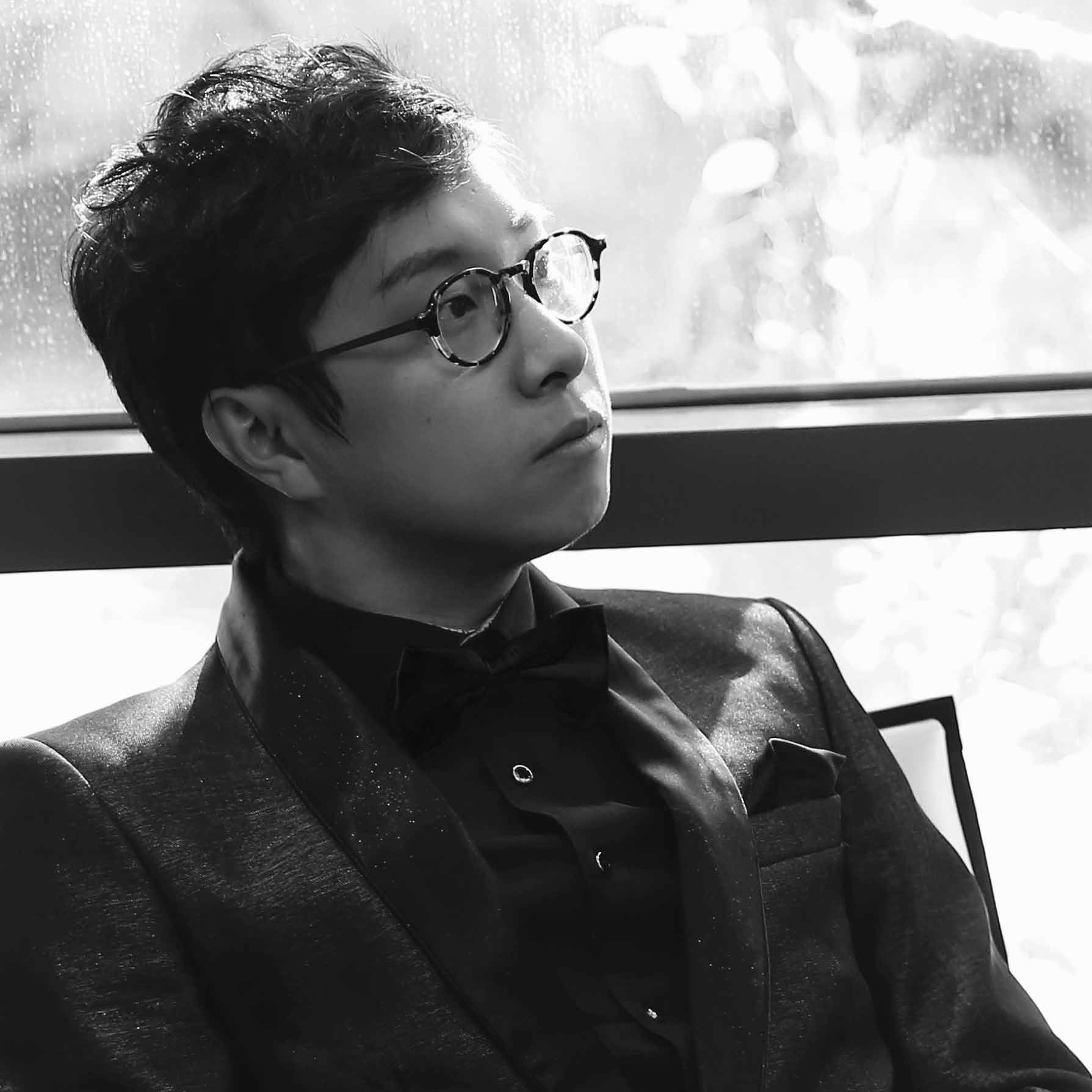 NYC-based composer Longfei Li (b.1988), was originally from China. His music has been performed worldwide in North America, Asia, and Europe. He has worked with influential ensembles such as Longleash Piano Trio and Loadbang. His piano and electronic piece "Ripples" has won Samadis' Records & International Composition Competition in 2016. In 2017, his "Legacy Quartet" won the Manhattan Prize. In 2020, his "Noisses" for one cellist has won the first prize of The International Music Competition by Academia Musica Wien. Li is searching for a way creating a better connection between rationality and irrationality in his music. In addition, he has also published musicological treatises in China. As the co-founder, artistic director of Path New Music, Li is organizing opera productions that combines contemporary music, new media arts, and dance. Longfei is currently pursuing his Doctor of Musical Arts degree at Manhattan School of Music with Dr. Reiko Füting, and also teaching musicianship and theory at MSM.
Joogwang Lim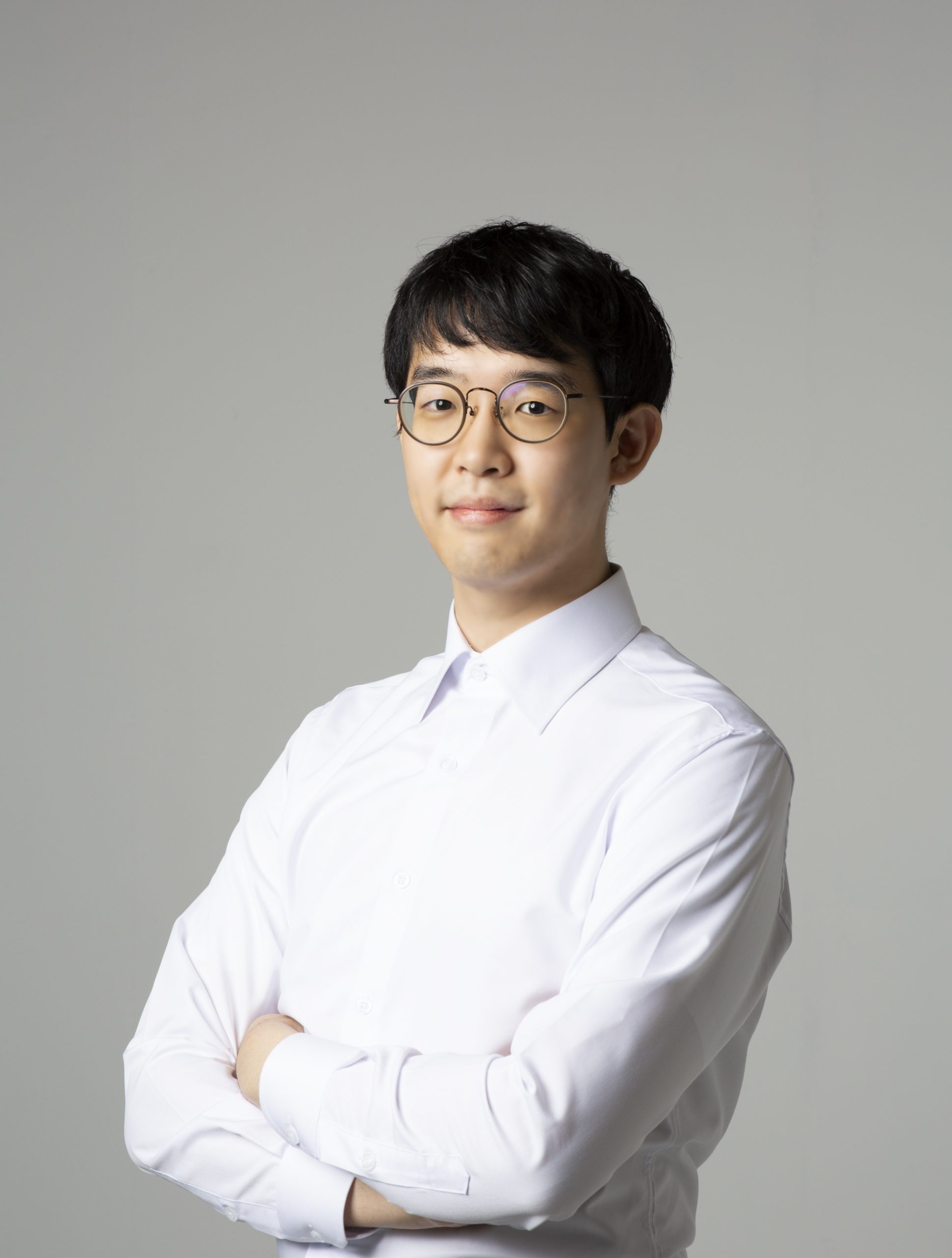 Joogwang Lim (b.1992), is a South Korean composer. Since 2011 when he began to compose music, his main musical features can be summarized as a fusion between music and other ideas, such as myths, stories, plays, religious texts, ideologies, and even scientific theories. Especially, plots extracted from these ideas play an important role in his music. Along with his tendency of composing firm and complex structures from those plots, his music contains full of expressive components, such as texts, symbols, leitmotifs, and even theatrical and aleatory motions.
His compositions (individual works and collaborative works) have been featured at many festivals and concerts worldwide, such as Contemporary Gayageum Concert with Seoul Gayageum Ensemble, SNU ZEBRA Crossing PROJECT, ASEAN Youth Ensemble Workshop & PGVIM International Symposium, The 1st SNU International Music Camp, 2018 Korea Chamber Music Composition Festival II, The 2nd Agape International Church Music Composition Competition & Festival, 2018 Audio Trading Market and Electroacoustic Composers' Point of View. His music has been performed by Seoul Gayageum Ensemble, ASEAN Youth Ensemble, Korean Army Training Center Band, Prime Philharmonic Orchestra, Agape Festival Choir, Ensemble mise-en, Splinter Reeds, Sound Icon and MIVOS Quartet. Masterclasses with David Ludwig, Joyce Koh, Dieter Mack, Johannes Kretz, Peter Eötvös, Younghi Pagh-Paan and Jennifer Walshe also contributed to his musical development.
In 2012 he began his studies at Seoul National university with Shinuh Lee (South Korea). He finished his bachelor studies in composition in 2018 as well as his International Relations studies. he is now living in Boston, the United States, where he pursues his master's degree in composition at Boston University under the tutelage of Richard Cornell.
Pablo Rubino Lindner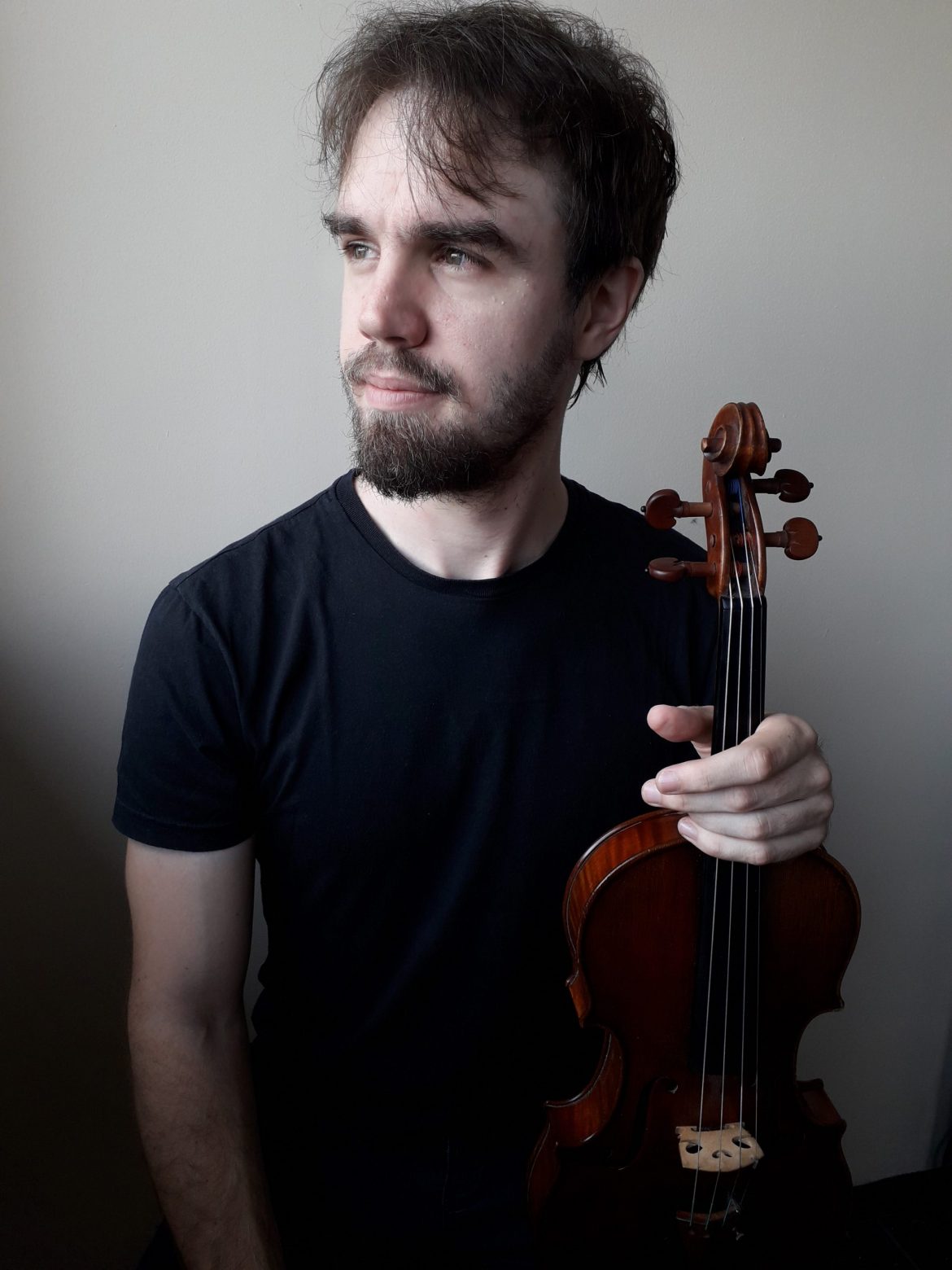 Studied Composition at the La Plata National University, where he graduated with the highest average of his class, scoring a 10/10 in his Diploma Thesis. Professional violinist, currently Chief of Second Violins of the Teatro Argentino Permanent Orchestra.
In recent years he developed an international career as a composer, and participated as violinist in the Argentinean premiere of works such as "In Vain" (G.F. Haas), "Begehren" (Beat Furrer, with the composer conducting), "Written on Skin" (G. Benjamin), "De Materie" (L. Andrissen), Un re in ascolto (L. Berio) among others.
Some of his pieces received premiere in international festivals, and he took individual lessons and/or masterclasses with some of the most renewed composers of today, as, among others, Helmut Lachenmann, Beat Furrer, Simon Steen-Andersen, Pierluigi Billone, Mark Andre, Oscar Strasnoy, Phillippe Manoury.
He is currently Assistant Professor of Contemporary Chamber Music at the La Plata National University.
He participated in many festivals and received some prizes, among others: Toru Takemitsu Composition Award 1st Prize (Tokyo, Japan); IMPULS Academy 2019 (Graz, Austria); TACEC Generation Festival (La Plata, Argentina); highSCORE Festival (Pavia, Italy, 2018); Bruno Maderna Composers Competition (Lviv, Ukraine); Premio Juan Carlos Paz (Buenos Aires, Argentina); Nordic Saxophone Festival in 2015, 2016 and 2017; Maurice Ravel Contest (Italy); Musique sans frontiers organized by The Alvarez Chamber Orchestra (London, England).
He has also established himself as one of the prominent violin players in the Buenos Aires contemporary scene, participating in the Argentinean premiere of works such as "In Vain" (G.F. Haas), "Begehren" (Beat Furrer, with the composer conducting), "Written on Skin" (G. Benjamin), "De Materie" (L. Andrissen), "Le Grand Macabre" (G. Ligeti), "Un re in ascolto" (L. Berio) "Las Chanchas" (Fabià Santkovsky), among others.
Since 2019, his music is published by Babel Scores.
Vladica Mikićević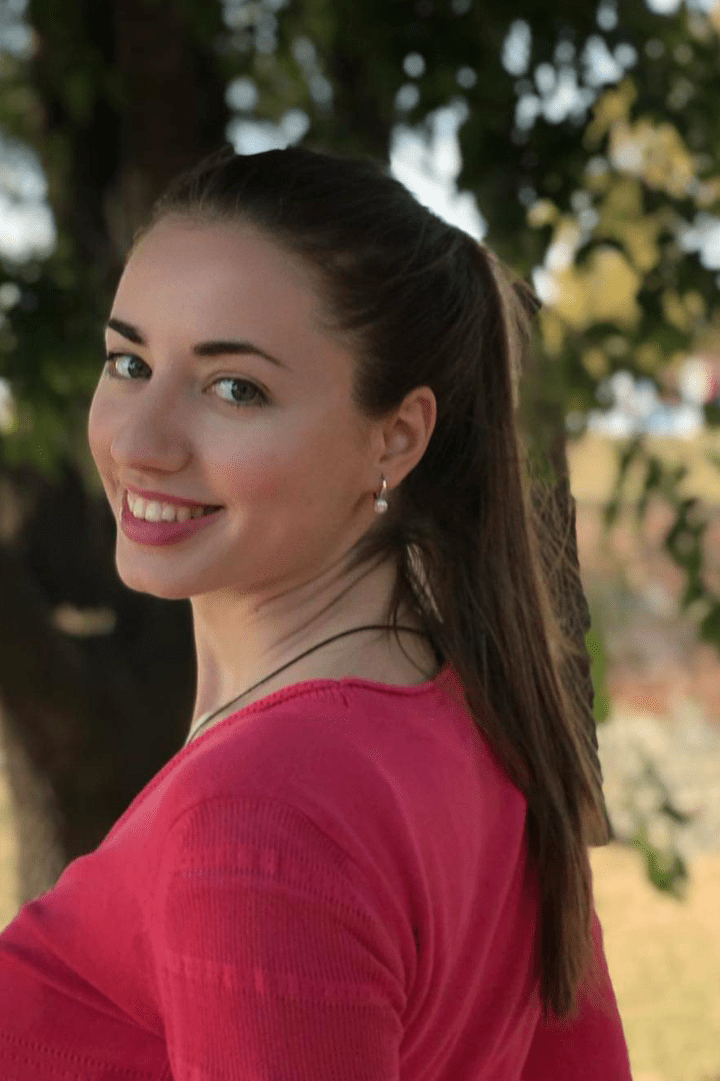 Vladica Mikićević (1994) is currently as student of Master studies at Department of Composition in Faculty of Music in Belgrade in the class of prof. Tatjana Milošević Mijanović, as well as a student of Master studies of Music Pedagogy in the same institution.
She participated at numerous national and international competitions, where she obtained numerous prizes, such are two laureates at composer's competition for the best piano work (Smederevo 2016 and 2017) as well as three second awards at piano competition (Niš 2015, 2016, Novi Sad 2017).
Mikićević participated at the Workshop for New music organized by famous pianist of contemporary music, prof. Branka Parlić. She cooperated with professor Yinam Leef (who is currently holding the position of Jerusalim academy dean).
Her compositions are being performed at numerous festivals and concerts, such are KoMA (Concert of Young Authors, Belgrade 2015, 2016, 2017, 2018, 2019); FESTUM (Festival of University students of Arts, Belgrade 2014, 2015, 2016, 2017, 2019); KozArs (Gradiška 2017); Summer Art Academy (Belgrade 2016); Concert at King Petar's House (Belgrade 2015), Scent
of creation (Belgrade 2017, Banja Luka 2018), Impuls Academy (Graz, 2019), Fête de la musique (Banja Luka, 2019) etc.
Mikićević was also a finalist of the international composer's competition dedicated to Antonin Dvorak for two times (IADCC, Prague 2016, 2017). She was also a part of Composers + Summer Academy (Lithuania, 2018), 22. Percussion Workshop Symposium Trstenice (Czech republic, Trstenice, 2018), Impuls Academy (Graz, 2019) and Workshop of 50th Biennale Zagreb.
She colaborated with professors: Mark Andre, Isabel Mundry, Ivo Medek, Pierluigi Billone, David Rosenboom, Dmitry Kourlandski, Jorge Sanchez-Chiong, David Rosenboom, Tomaš Ondrušek, I Gede Arya Sugiartha, Jeff Beer, Mikolaj Majkusiak, Ruta Vitkauskaite, Vanessa Lann.
She was a contributor to paper "Escalator to Parnassus", which was presented at the conference "Modus-Modi-Modality" in Nicosia, Cyprus in September 2017, which researches possible influences of Ancient Greek and Byzantine music on Serbian composers of 20th and 21st century.
She writes music for theatre and she is a member of Serbian Composer's Association.
Serin Oh
Serin Oh (b.1988, South Korea) would describe her music as focusing on the characteristics of each instrument by concentrating on the potential and distinguished sound colors. She also broadens her music from such influences as literature, painting, nature and scientific phenomenon.
Her compositional works have been introduced and performed at numerous concerts, workshops and festivals in South Korea, Taiwan, Hong Kong and U.S.A., including Indiana Summer Music Festival, Chai Found Music Workshop, George Eastman Museum Live Music series, Eastman Mobile Acousmonium, Midwest Composers Symposium, Zodiac Trio Residency Concert, Unheard-of//Ensemble Residency Concert, University of South Florida Composition In Asia International Symposium & Festival, International Computer Music Conference, The Keyboard in the 21st Century Conference, Dot The Line New Music Festival, Veritas Musicae Music Festival and University of Nebraska Kearney New Music Festival.
She holds her MM in Composition degree from the Eastman School of Music, where she studied composition with Robert Morris, Ricardo Zohn-Muldoon and David Liptak. Before coming to US, she earned a BM in Composition and Theory degree and MM in Composition degree at Ewha Womans University, studied with Eun Hye Park and Michael Sidney Timpson. Oh is currently pursuing the DMA in Composition degree at the College-Conservatory of Music, University of Cincinnati, where she is a recipient of Graduate Incentive Awards scholarship, and a student of Mara Helmuth, also having studied with Douglas Knehans and Michael Fiday.
Rodrigo Valente Pascale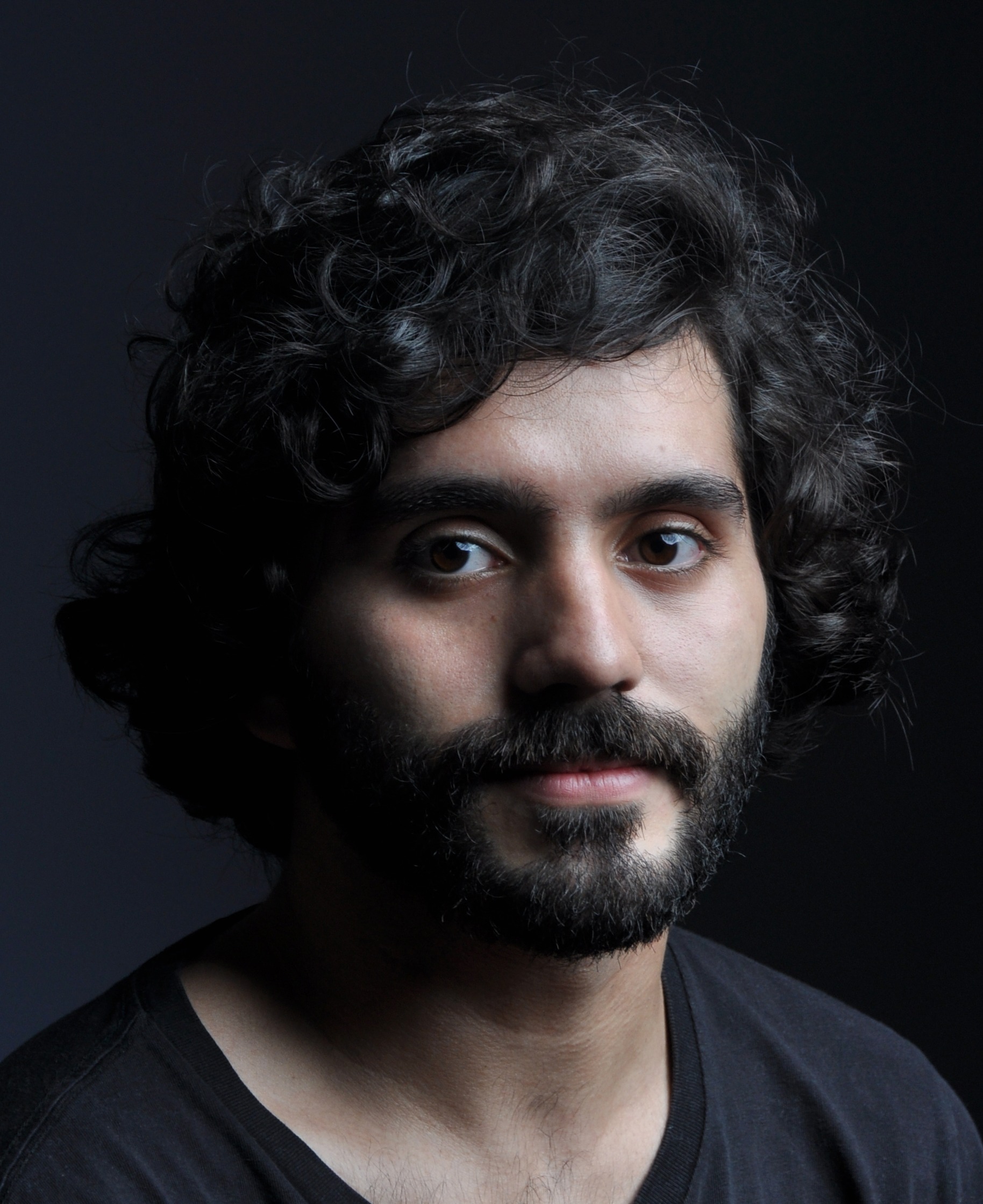 Rodrigo Pascale (1996) is a Brazilian composer based on Michigan. During his stay in Brazil, he had some works selected to several regional recitals and national events. Among them, the XXIX Panorama da Música Brasileira Atual stands out, where Pascale had his work "Morro do Leme" premiered by the performers Eduardo Monteiro and Thalyson Rodrigues. He also had works performed by other important Brazilian ensembles, such as UFRJ Sax Ensemble, UFRJ Brass Quintet and Duo Adour (Soprano and Guitar). In 2020, he had some of his works selected for 2020 MUSLAB Exhibition in Chihuahua, Mexico and for 2020 Exchange for Midwestern Collegiate Composers in Kansas City, USA. One of the marks of his last works is the use of antagonistic approaches (chance, new complexity and spectral techniques, for instance) to convey conceptual ideas through his music.
Rodrigo Pascale (1996) is a Brazilian composer based on Michigan. Pascale graduated in composition at the Federal University of Rio de Janeiro (UFRJ) in 2018, where he attended classes with Marcos Nogueira and Liduino Pitombeira. During his stay in Brazil, he had some works selected to several regional recitals and national events. Among them, the XXIX Panorama da Música Brasileira Atual stands out, where Pascale had his work "Morro do Leme" premiered by the performers Eduardo Monteiro and Thalyson Rodrigues. He also had works performed by other important Brazilian ensembles, such as UFRJ Sax Ensemble, UFRJ Brass Quintet and Duo Adour (Soprano and Guitar) and had private classes with professor Arthur Kampela (Columbia University). Nowadays, he is pursuing his master's degree in Composition at Western Michigan University, where he has classes with Lisa Coons and Christopher Biggs. In 2020, he had some of his works selected for 2020 MUSLAB Exhibition in Chihuahua, Mexico and for 2020 Exchange for Midwestern Collegiate Composers in Kansas City, USA. One of the marks of his last works is the use of antagonistic approaches (chance, new complexity and spectral techniques, for instance) to convey conceptual ideas through his music.
Juta Pranulyte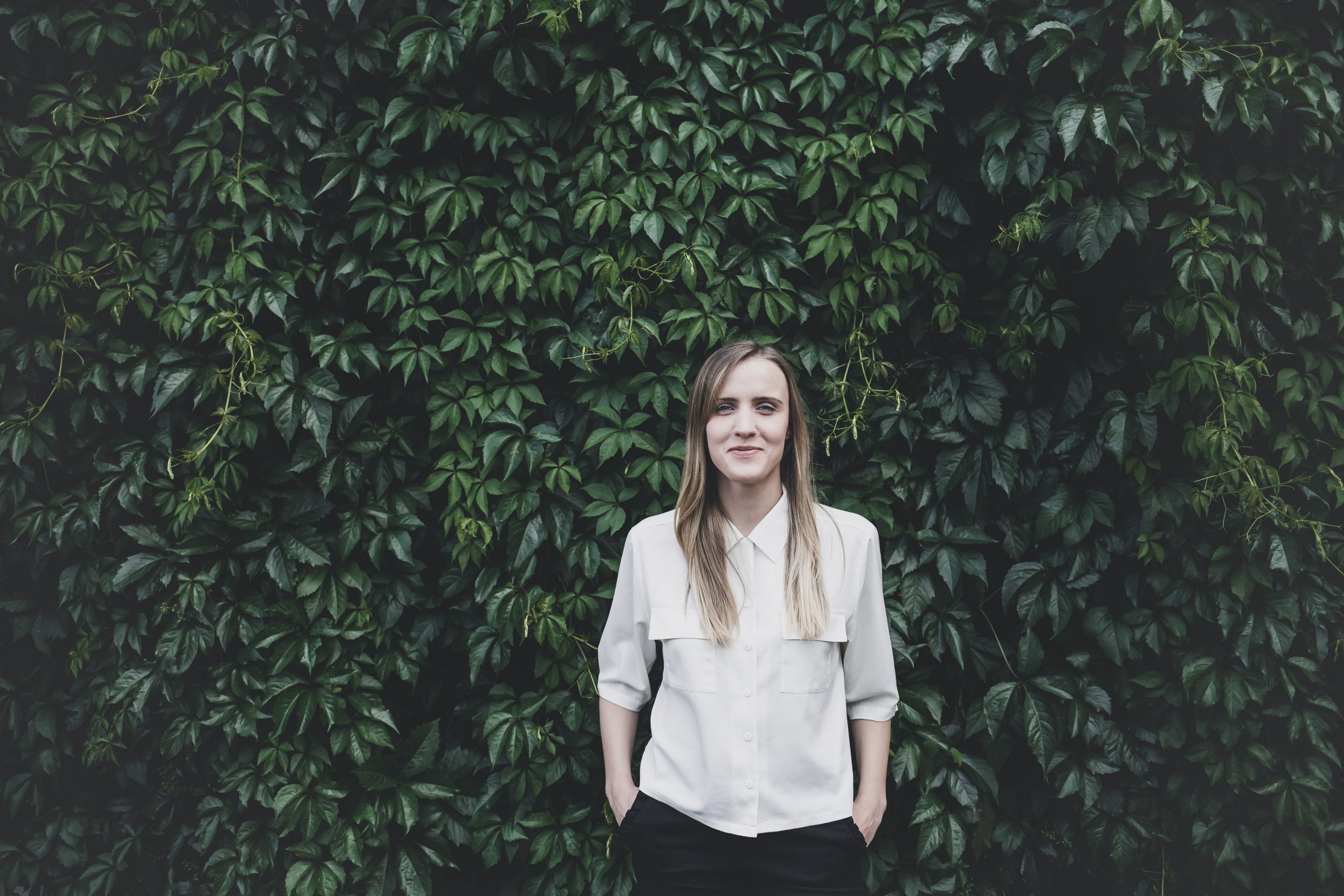 Juta Pranulytė is a Lithuanian composer currently residing in Vilnius. Juta has graduated choral singing school Liepaites with specialisation in musicology and then studied composition at the Lithuanian Academy of Music and Theatre, Royal Conservatoire of Scotland and Victorian College of the Arts (University of Melbourne). Composer's work has been selected for the Anthology of Lithuanian Art Music of the 21st Century released by Music Information Centre Lithuania, and music has been performed by the BBC Scottish Symphony Orchestra, Red Note Ensemble, Les Métaboles choir as well as Vilnius Municipality Choir Jauna Muzika among others.The composer is also curating Druskomanija New Music Festival, Melos Contemporary Music Vocal Ensemble and running a school for music creation for young people called Muzikalke.
Kate Ragan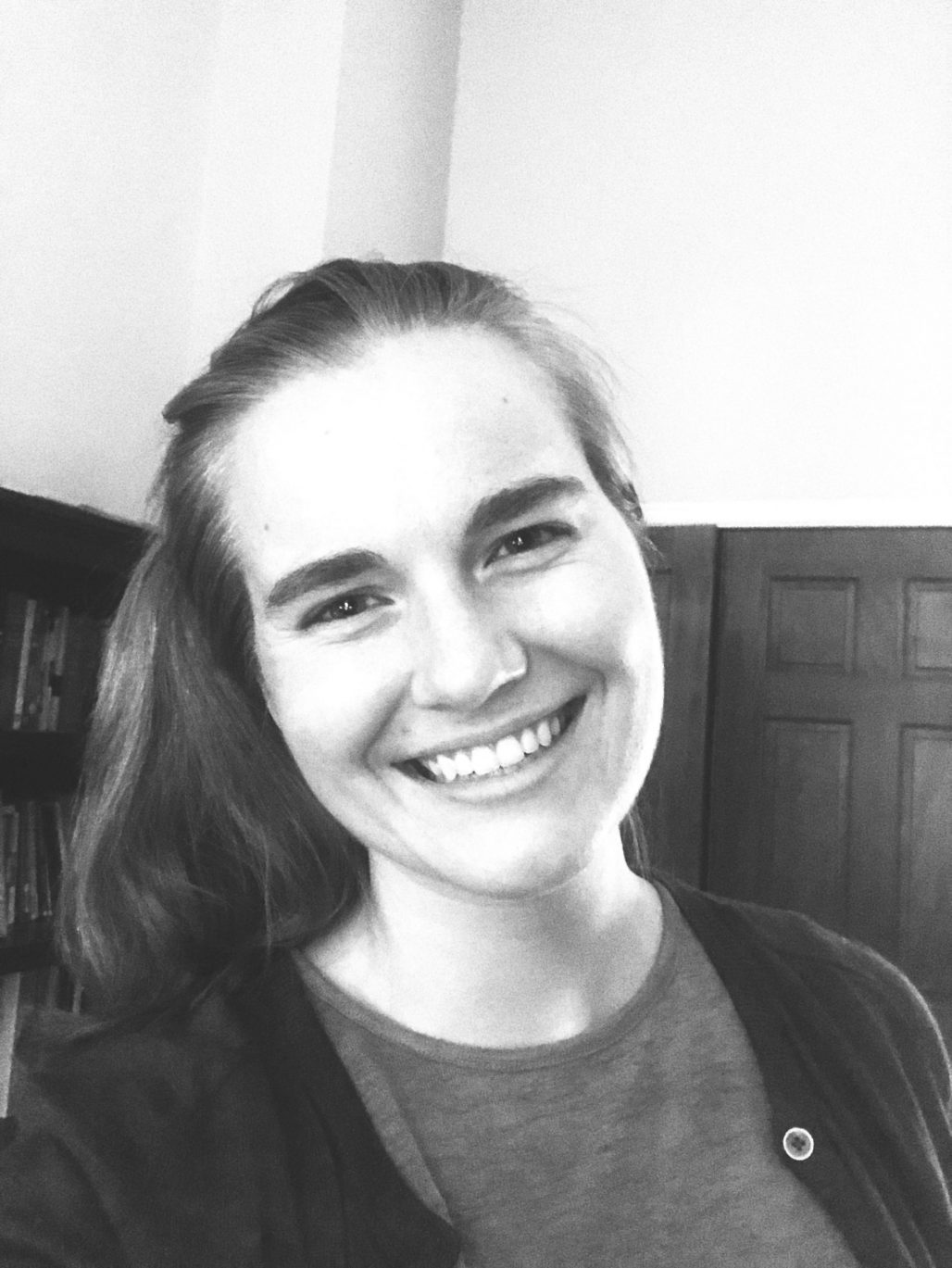 Kate Ragan is a rising senior at the University of Notre Dame in Indiana, United States. Kate is double majoring in piano performance and political science with a minor in studio art. She currently studies piano with John Blacklow at Notre Dame. In previous summers, she has studied piano at Rocky Ridge Music Center, Carnegie Mellon University's Pre-College Music Program, and Brevard Music Center. Additionally, Kate regularly sings with Concordia, the graduate chamber choir for Sacred Music at Notre Dame. She has sung at Colorado All State Choir, the Southwest American Choral Directors Association conference and in masterclasses with Dr. Anton Armstrong of St. Olaf College and Donald Nally of The Crossing. Kate recently began studying composition with John Liberatore at Notre Dame. After graduating in May 2021, Kate hopes to pursue graduate studies in composition or piano performance.
Yegor Savelyanov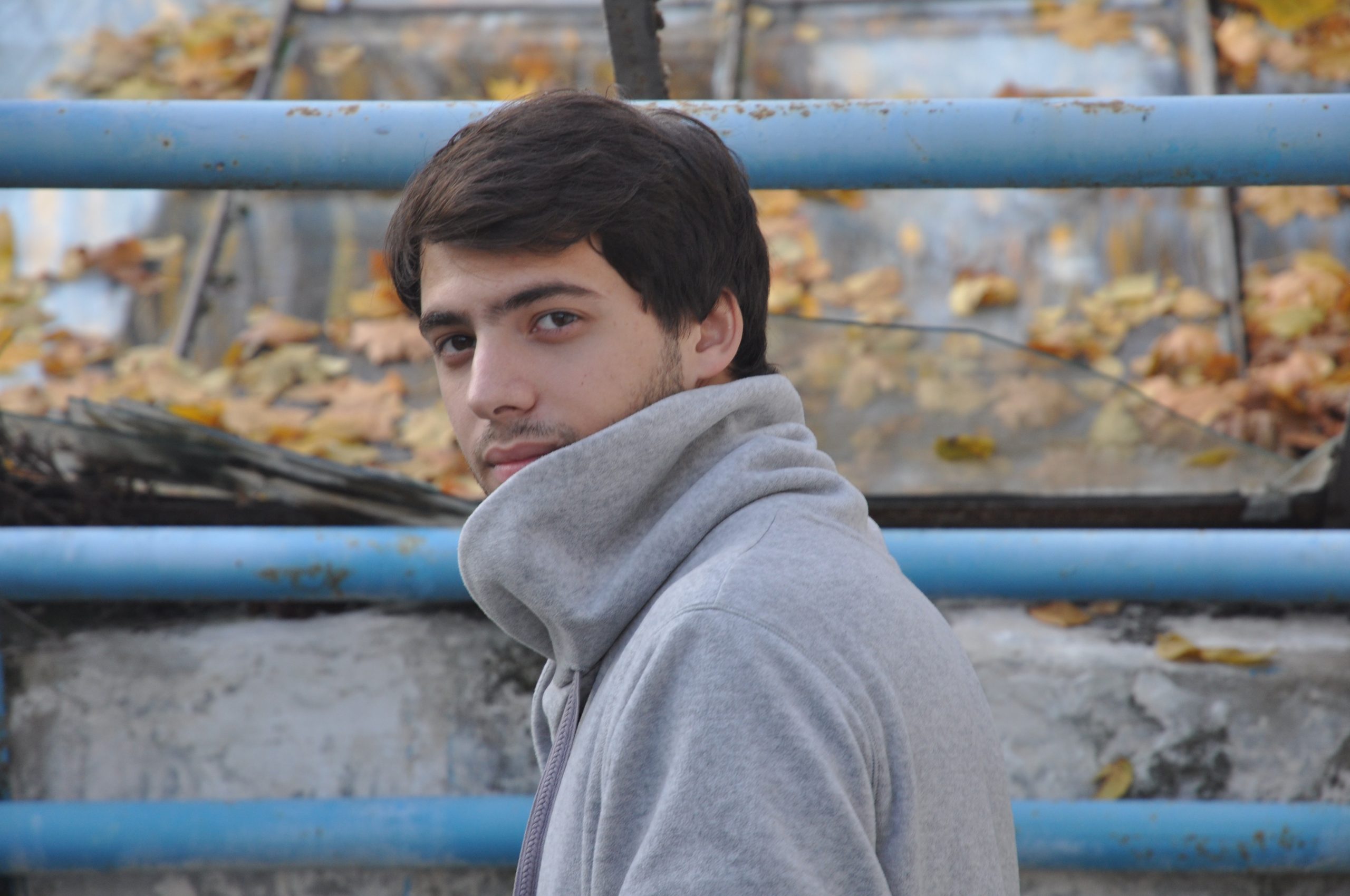 I graduated from the music school named after Prokofiev in 2015. I passed entrance exams at the Academy Music College at Moscow Conservatory (Theory Department) and graduated from it in 2019. I'm currently studying at the Moscow Conservatory on Composition Department under Yuri Kasparov.
I've been taking part in various composition competitions. I'm a prizewinner of many national and international competitions, including SAMAL International Competition, International Competition named after Gavrilin, New Music Generation Competition and others.
Jee Seo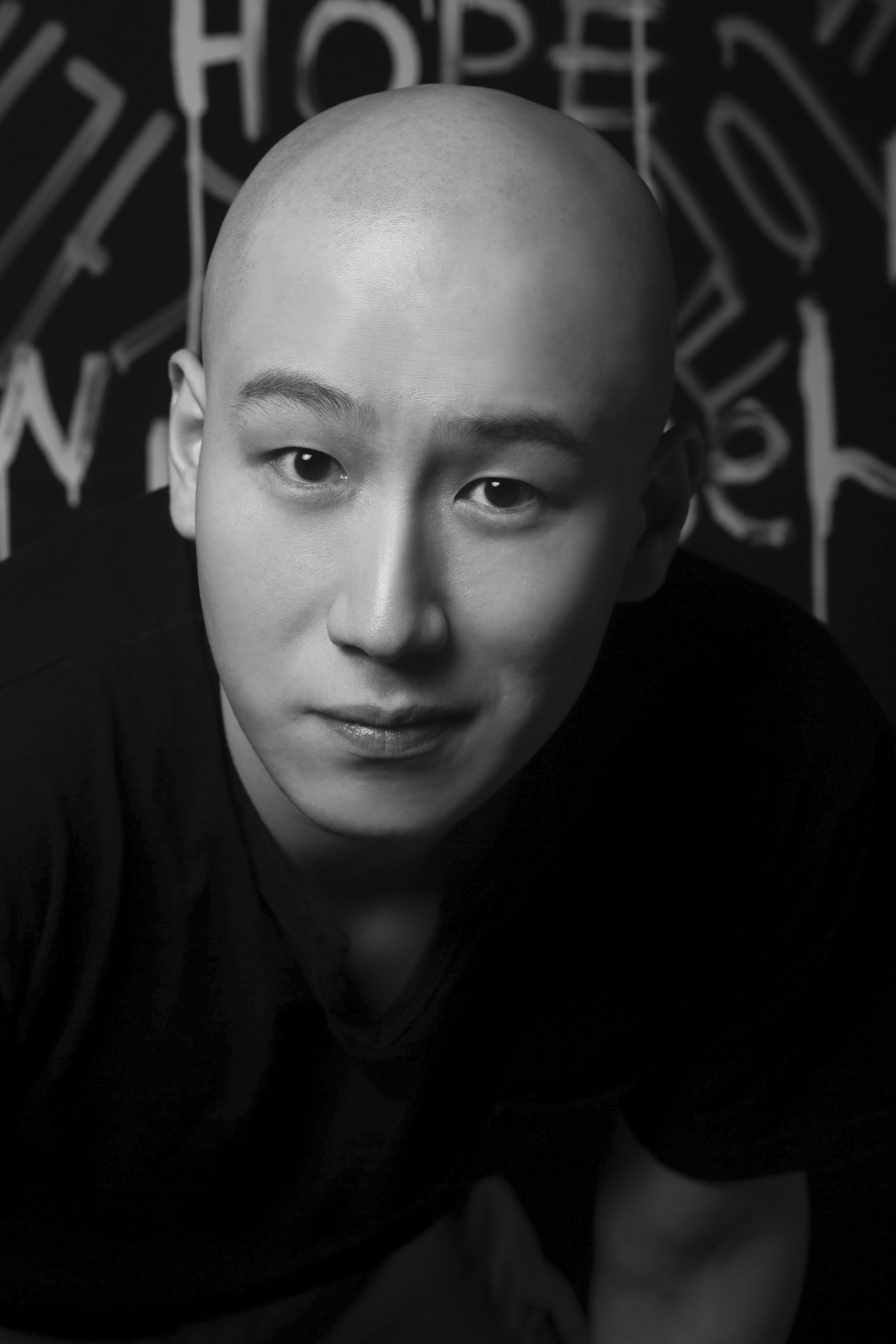 Jee Seo was born in Seoul, South Korea in 1985. His music has been performed in Europe, North and South America and Asia. He has been collaborating on a wide range of projects with artists, dancers and filmmakers, and his collaborative music videos have been screened at the 31th Girona Film Festival GIFF (Girona, Spain), ECHOFLUXX 18, 19 International Festival of Experimental Film, Music, Dance and Poetry (Prague, CZ), 10th Gujarat International Film Festival (Gujarat, India) and The Psychedelic and Transpersonal Film and Music Festival (New York, NY).
Jee graduated from the College of Music Chung -Ang University in South Korea and then studied for a Master of Music in Composition at Manhattan School of Music in New York with President's Award, and had a residency at the Isang Yun Haus in Berlin. He is currently studying at the Academy of Music in Krakó w, Poland (M.M.).
Wen Ziyang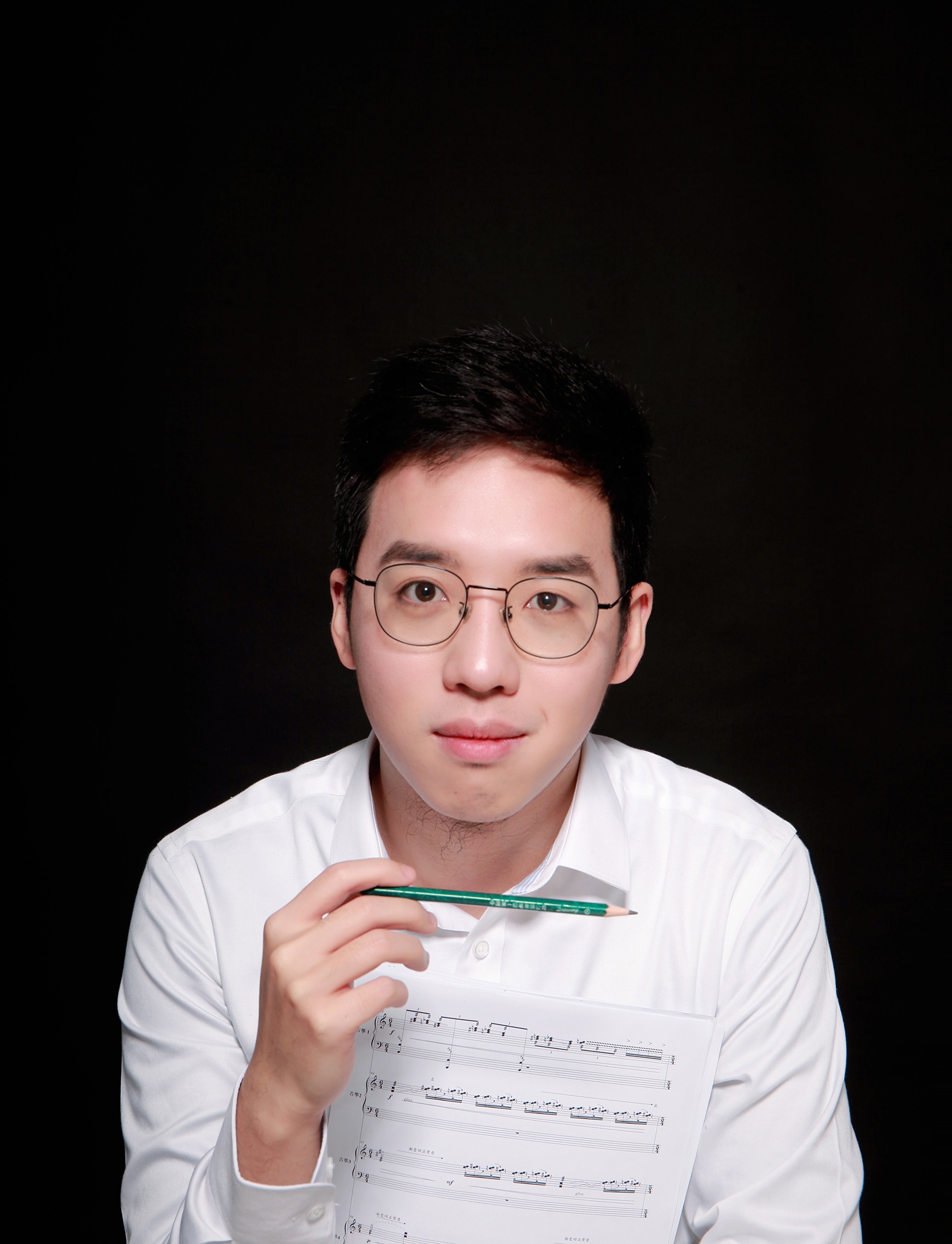 Wen Ziyang(文子洋), born in1998,is a student in Central Conservatory of Music. Since the sixth grade of elementary school, he began to study Harmony lessons and composition lessons with Professor Huang Huwei(黄虎威)in the Sichuan Conservatory of Music. And then he has been studying contemporary music with Professor Chen Yonggang(陈泳钢), Professor Jia Guoping(贾国平)and Professor Qin Wenchen(秦文琛). In 2016, Wen was admitted to the Central Conservatory of Music (CCOM), and ranking first in the entrance examination.
In the course of his music education, Wen Ziyang has published two books and 14works on journals such as Music Creation. He has won more than 31 awards, Such as the first prize in the 11th Shanghai New Music Week-A Call of Composition for International Students,first prize in the 9th Contempo composition competition,first prize in the 2017 Beijing international composition workshop(BICW), the first prize in the 6th China -ASEAN Music Week Composition Competition and the second prize in the Seventh Rivers Awards Composition Competition etc. His works have been staged in the United States, Austria, Russia, Austria, Ukraine, Germany, Japan and many cities in China. and worked with some well-know groups like Shenzhen Symphony Orchestra, Shenzhen Art School Symphony Orchestra, Ensemble XX Jahrhundert , Beijing Modern Chamber Ensemble, Canada Soundstreams Ensemble ,asian-art Ensemble(berlin). In addition, he was invited by universities in China, Japan, Cyprus to attend academic activities and introduce his creation.
Besides composing music, he is also a pianist. He has won the Golden Prize (the 1st position) in the final of Chinese works in the 6th Shanghai International Youths Piano Competition.
Kostas Zisimopoulos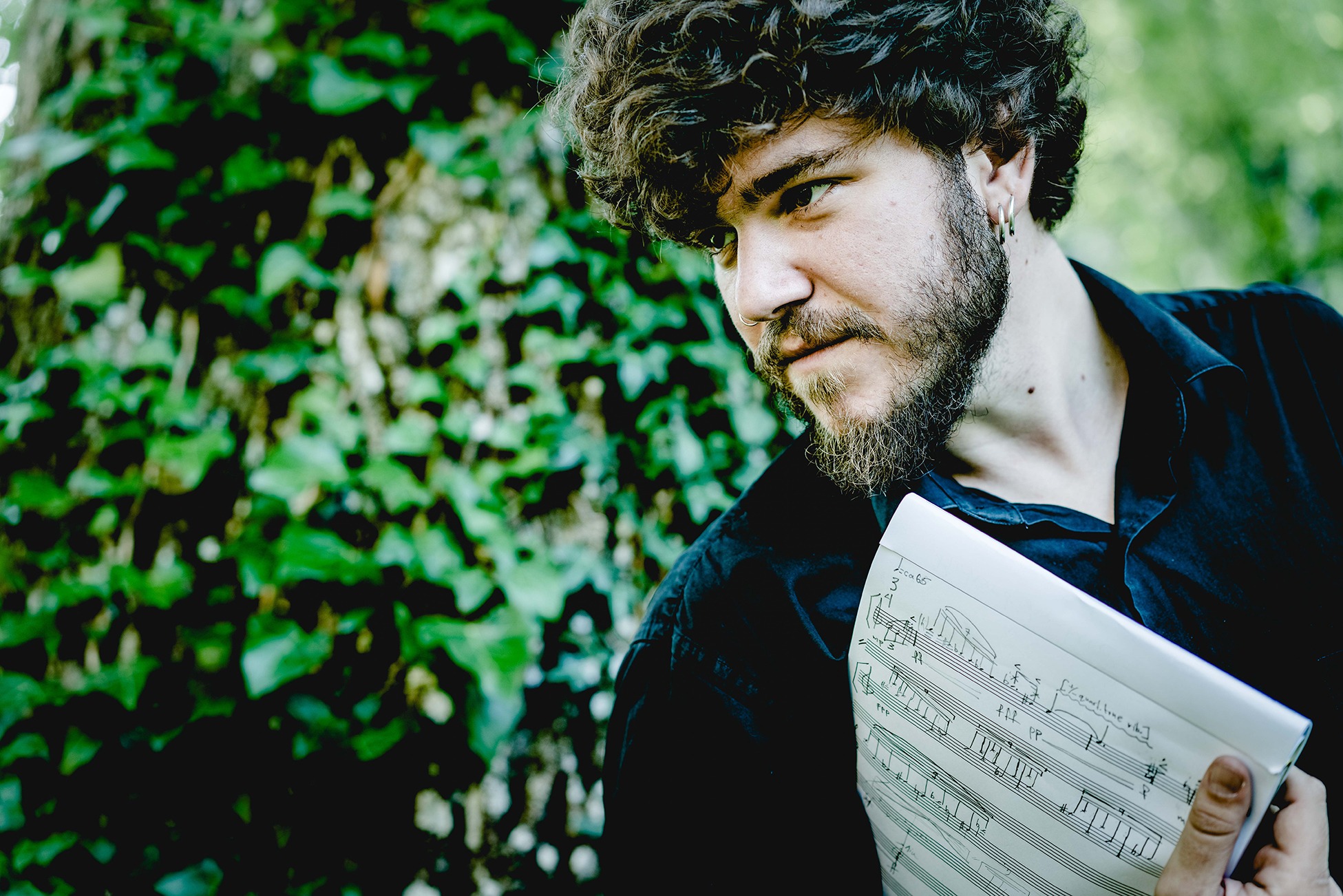 Born in Athens, in 13/11/1994, based in the Netherlands.
After graduating from University of Peloponnese Faculty Of Fine Arts, Theatre Department and receiving specialized Diplomas in Advanced Music Theory, Harmony and Counterpoint, he is currently a student of composition in Utrecht Conservatorium, receiving composition lessons from professors Caroline Ansink and Jeroen D'hoe, while having also been attended in composition lectures and private lessons under professors/composers Fransesco Filidei, Yann Robin, Johannes Maria Staud, Billone Pierluigi, Yan Maresz, Georgia Spiropoulos, Bernahard Lang, Reinhard Fuchs, Oliver Weber, Richard Dunser, Raphael Staubli, Aldo Brizzi, Ulirch Drechler, Athanasios Koumenteris, Kornilios Selamsis, Nikos Kypourgos, Alexandros Mouzas.
He had participated in composition masterclasses and long term workshops and festivals focused on contemporary concert music and theatre music, collaborating with chamber ensembles, piano duos, theatre groups, film and theatre directors, choreographers, film makers and artists, having composed music for concerts, theatrical plays, short movies, trailers/teasers, installations, dance and performances accordingly.
His original compositions have been performed in many places; among them Austria, Netherlands, Italy, Ukraine, Greece, Cyprus and Toronto.
Dmitry Yefremov
Composer, pianist and performer from Russia, Kirov. I have started studying musical composition since childhood. I have taken lessons from Yuriy Kasparov, Oscar Bianchi, Dmitry Kourliandski, Alexander Khubeev, Krzysztof Meyer,Martin Schüttler and others. I am a winner of international competitions, an active member of international academies: The International Young Composers Academy in Tchaikovsky (2019), The Winter International Arts Festival in Sochi (composition department, 2019), a grant – holder of the international art festival "Theatrical reading" and "Composer's readings". I popularize modern art, run lectures and organize concerts. I perform Antoine Beuger's, Dmitry Kourliandski's, Steve Reich's, Beat Furrer's music, do audio-visual performances and performatie pieces.
Emma Tucker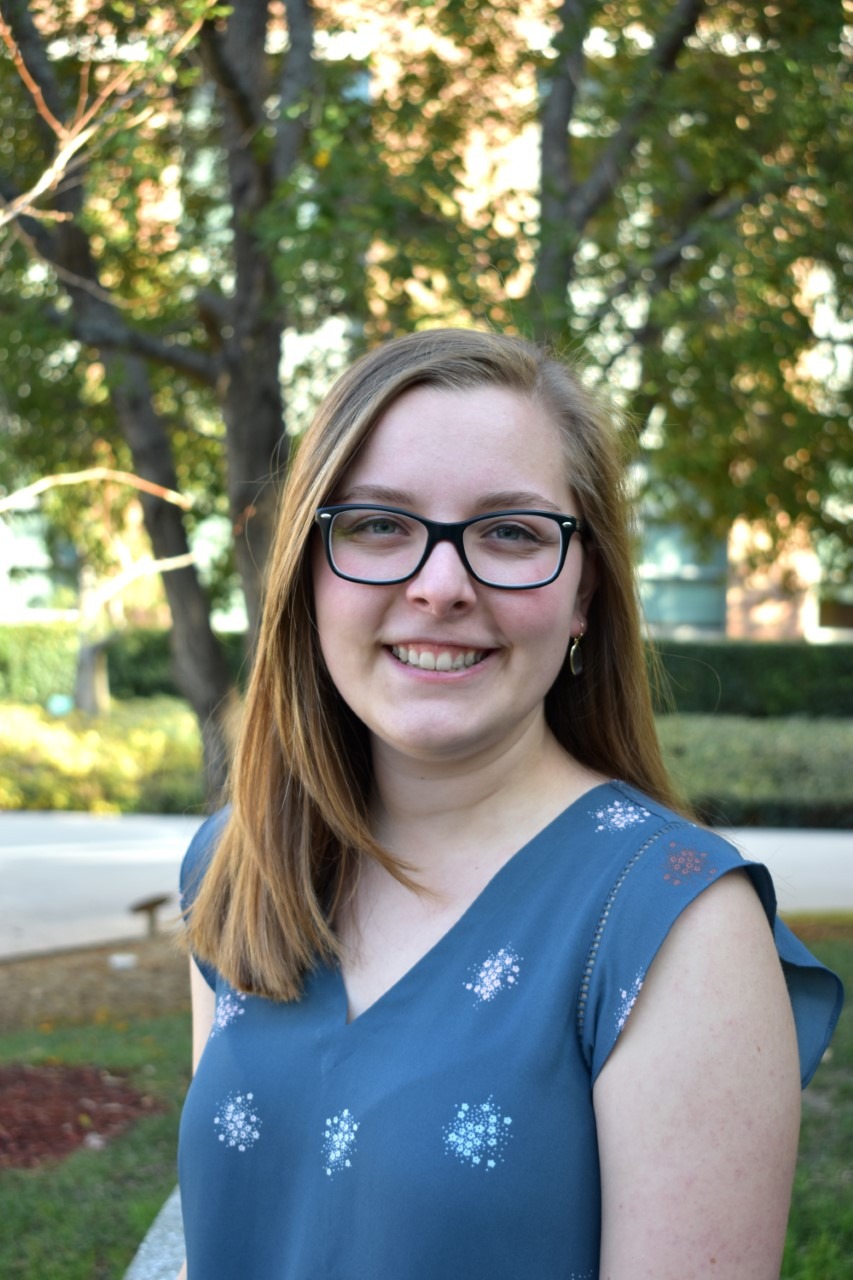 Emma Tucker is a composer and oboist currently working on earning a Bachelor of Music in both composition and oboe performance at Chapman University's Hall Musco Conservatory of Music. Emma has studied performance with oboists Dr. Ted Sugata and Lelie Resnick, as well as composition and theory with composers Dr. Jeffrey Holmes, Dr. Vera Ivanova, Dr. Sean Heim, Dr. Mu-Xuan Lin, and Thom Sharp.
Emma's performance career began in high school, where she had the opportunity to perform orchestral masterpieces all over Europe playing principal oboe with the San Jose Youth Symphony. In her two years at Chapman, Emma has experienced exponential growth as a performer, composer and consumer of contemporary concert music. She has had the opportunity of writing chamber music for Brightwork NewMusic, as well as writing for and performing with Chapman's New Music Ensemble, directed by Dr. Sean Heim. Emma has also studied conducting with Daniel Alfred Wachs and Michael Powers, which she has applied in her performance of new music in Chapman's New Music Ensemble. She has also played principal and section oboe and English horn for The Chapman Orchestra under the direction of Daniel Alfred Wachs, as well as principal oboe for the Chapman Wind Symphony, under the direction of Dr. Anthony Mazzaferro. Emma was accepted as a member of the composition cohort in the 2020 Impulse New Music Festival in Santa Barbara, California, under the direction of Brandon Rolle and Vlad Vizireanu. Unfortunately, due to the wide impacts of COVID-19, the festival was cancelled. Emma's collaboration through master classes and seminars with professional contemporary musicians such as Ashley Walters, Aron Kallay, Francois Houle, Nadia Shpachenko, and Mathew Rosenblum have been crucial in the development of her compositional voice. Her music aims to capture the essence of the human experience and the individual's interaction with both the natural and man-made environment. By being exposed to incredibly wide varieties of styles, she has significantly broadened her creative palette. She hopes to continue to expand and mature her concert music repertoire and musical voice as a composer in the contemporary landscape.
Yan Ee Toh
Yan Ee is a young Singaporean composer, currently pursuing her Bachelor of Music Degree (Composition) at the Yong Siew Toh Conservatory of Music (YSTCM), National University of Singapore, under the tutelage of Prof Ho Chee Kong. She was a recipient of the Music Elective Scholarship 2017-2018 under the Ministry of Education, Singapore, during her studies in the Music Elective Programme.
Yan Ee has participated in events such as the Young Composers' Academy 2018 organised by YSTCM, Composer Workshops in 2018 and 2020 (for Short Films) organised by the Singapore Chinese Orchestra (SCO), and Forum for Young Composers 2016 organised by the Composers Society of Singapore. Her works were premiered in each of these events. Through various opportunities, she has learnt from established composers such as Eric Watson, Robert Casteels, Dr Zechariah Goh, Dr Robert Sirota, and Composition Faculty members of YSTCM. This year, Yan Ee has also been selected as a participant for the International Composition Institute of Thailand (ICIT) 2020.
In her current works, Yan Ee aims to delve deep into harmonies, sound colours, and their interactions with one another. She also enjoys writing and arranging fusion works, and works which incorporate elements of everyday life in Singapore.
Samir Tima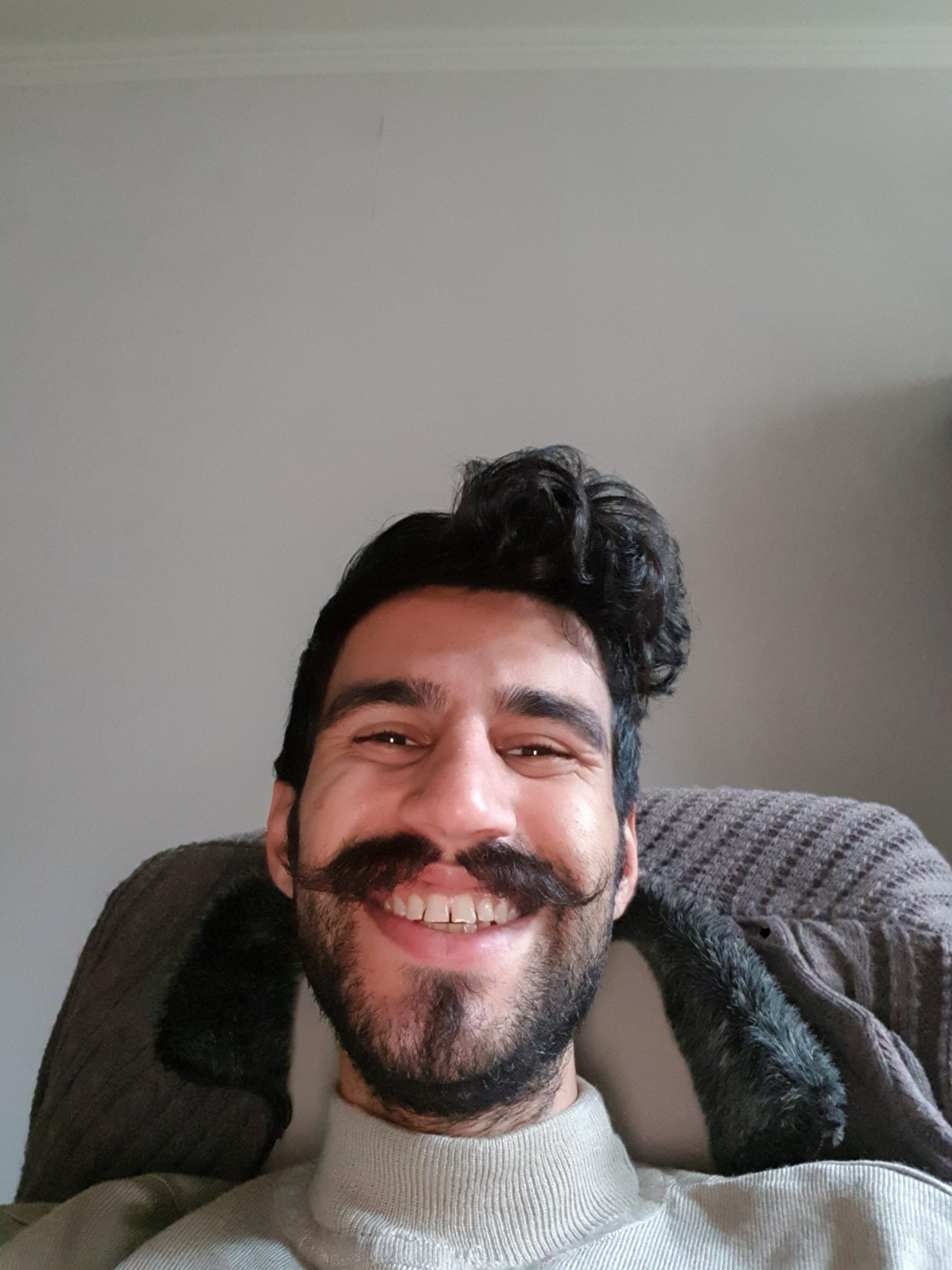 My name is Samir Tima an Iranian composer studying Composition at the St. Petersburg Conservatory (N.A. Rimsky-Korsakov) under the supervision of Mr. Alexander Yuryevich Radvilovich.
My previous studies was in Iran with Mr. Mehran Rouhani and also I studied with Mr. Farshid Samandari by online apps. During the studying I communicated with Vi-Co ensemble in Canada and RoadRunner Trio in Netherlands and effects of this communication was some musics that I wrote for them also I participated in flyingCarpet festival(a festival for refugee's children) and during that I met some of the best composers and as a result I always get some advice from them.
I'm thinking we can realise everything to sounds and show them as musics.
Isaac Oliver Short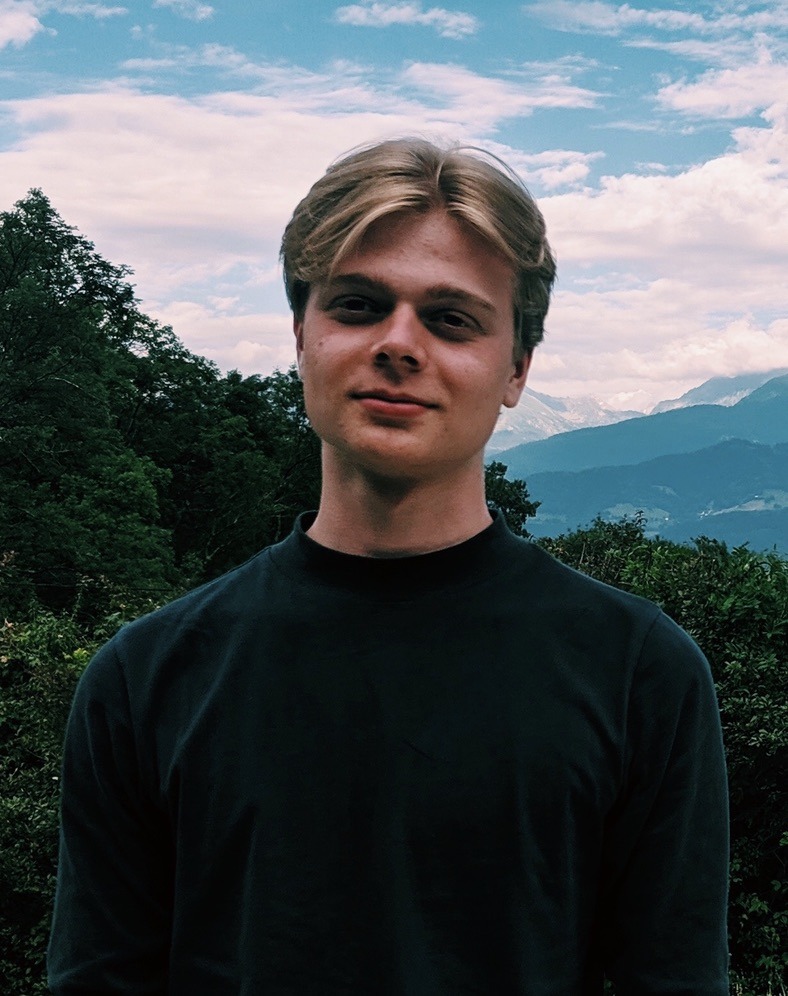 British composer Isaac Oliver Short is currently in the second year of his undergraduate composition studies at the Royal Academy of Music, studying with Gary Carpenter. He has received additional lessons and teaching from Hans Abrahamsen, Edmund Finnis and Rubens Askenar. His music has been played on BBC Radio 1, BBC Nottingham & BBC Bristol, in addition to several live performances around his hometown of Nottingham and has had pieces workshopped by ensembles such as the Manson ensemble in London. He also worked closely with other composers from the Academy on the project 'Music for trees' currently taking place in Regents park, London. He has a specific interest in electronics with years of experience with modular synthesis, Ableton Live & Max/MSP, with this having a substantial effect on his compositional output. His music often uses processes that symbolically reflect on digital sound-processing techniques or visual forms, allowing him to consolidate his experience with both electronic and acoustic music.
Elizabeth Shearon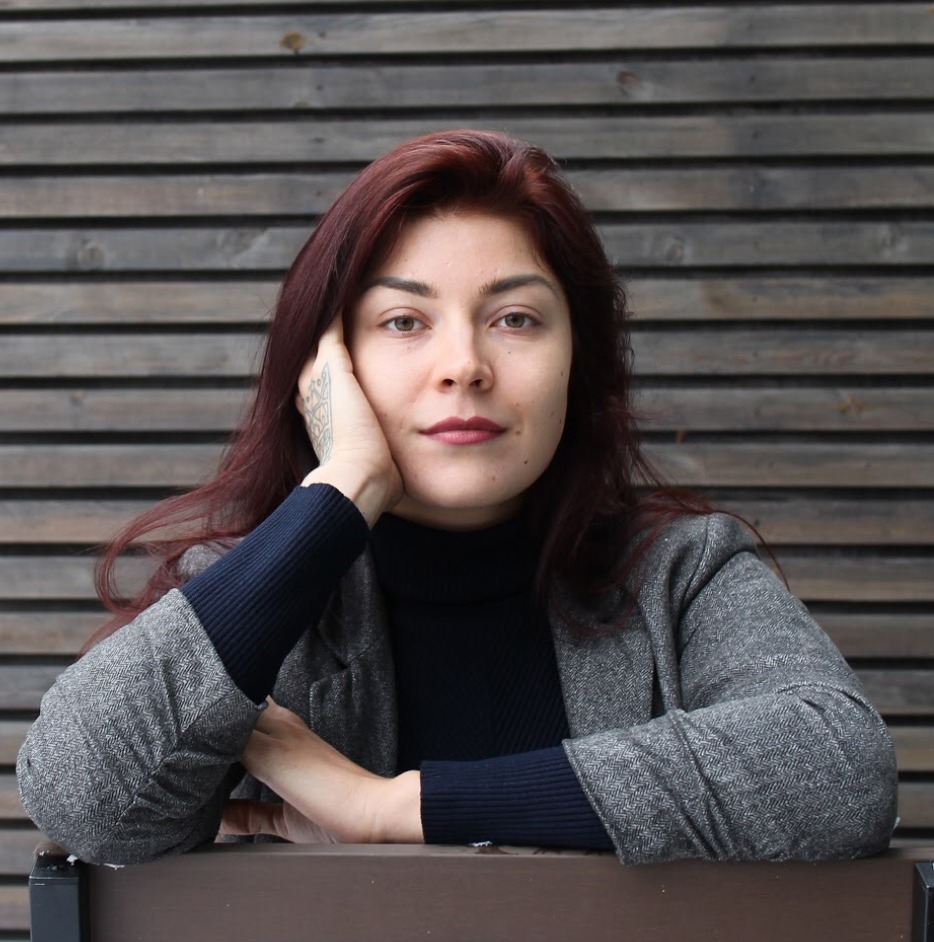 Elizabeth Shearon is an emerging composer with an innovative approach to sound and musical arts. Her artistic execution of musical ideas shows high standard and unique voice that Elizabeth hopes to keep developing and exploring. Elizabeth is a recent recipient of A.G. Francis Prize for composition, awarded by Queensland Conservatorium Griffith University, where she studied under Dr. Erik Griswold. Currently Elizabeth is continuing her studies in composition and advanced music theory at Norwegian Academy of Music in Oslo with Bente Thorsen and Kjell Habbestad.
Known for her thoroughly crafted symphonic, chamber, solo works that are being admired and performed internationally, Elizabeth strives to create expressive music while putting new ideas and concepts in perspective. Her recent involvements include fellowship at the Nief Norf summer festival in Knoxville, TN, collaboration with Queensland Conservatorium Wind Orchestra, Conservatorium Large Brass Ensemble in Brisbane, AU, the Anemoi Wind Quintet, Women of Noise organisation along with solo collaborations and projects.
As an experienced artist, Elizabeth successfully transitioned to the world of academic music after many years of studying the disciplines of visual arts, composition and sculpture. She brought her aesthetic training to a different medium, bringing her skills to a new horizon and exploring the relationship of visual and musical. Elizabeth aspires to contribute to music industry with her resources and bring to light new talents through collaborations and devotion to current and the future generation.