NEKYIA 2.0
Video-opera by Dmitri Kourliandski, Dimitris Yalamas and Alexey Nadzharov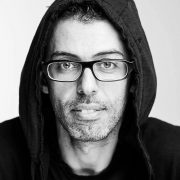 NEKYIA 2.0 is a time- and content-extended version of my 2016 Nekyia opera. The monologues are processed in a program developed together with the sound artist Oleg Makarov. This program divides material into fragments to jumble them and create a complex acoustic medium consisting of incomplete phrases and sounds beyond the logic of linear narrative: we seem to find ourselves out of time and place, where texts and voices themselves turn into the medium. In fact, this might be a typical feature of the Hades. The medium contains four monologues of the main characters in a direct presentation, however, these monologues are difficult to discern – only careful listening and long concentration on the content will make voices and texts audible.
For me, the genre of opera, even in its extreme forms that break out founding principles of the genre, means a dialogue with the history and source: mythology is the genome of opera. Throughout its history, opera has gone through (and the process is still going on) many reforms, ranging from mild to radical ones, from Monteverdi, to Gluck, Mozart, Wagner and others. In a way, the history of opera is a constant rethinking of what it is – opera tradition. We present another rethinking of fundamental principles of the genre, combined with a direct appeal to the traditional, original opera material; all of which make signs why Nekyia can be considered an opera. However, I have got used to the phrase "this is not an opera" that accompanies each of my opera premieres.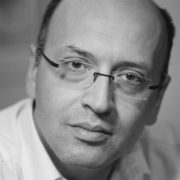 The Nekyia consists of monologues of four Greek mythological heroines: Alkesta, Eurydice, Epicaste (Jocasta) and Alexandra (Cassandra). The main idea originates from the 11th song of Homer's Odyssey. Odysseus describes how he descended into the underworld of Hades: "Suddenly the women appeared before me (…) So they came up one after the other, and each one as I questioned her told me her race and lineage" (Odyssey 233–234). Thus, the ghosts of dead women, who had long been silent, began telling their stories. Homer did not give details of these monologues, so in the Nekyia texts I tried to interpret their words into a modern poetic language and show lamenting cries of each tragic heroine.
In the music piece of Kourliandski, their voices sound subtle, abrupt, incomprehensible. They speak our language, we recognize familiar words in the recording, but we do not recognize any coherent speech. This is the language of the dead: close and at the same time very distant, familiar but completely alien, friendly and extremely frightening; but in issues of love, devotion, truth, duty, humanity, harmony, values of life and dignity, the heroines of ancient myths are close and contemporary. In the ancient world poetry, both lyrical and tragic, was unthinkable without music. Homer sang his epics accompanied by a musical instrument. The same was done by Pindar and Sappho, who sang their verses rather than wrote texts for reading as in the modern poetry. Aeschylus, Sophocles and Euripides composed their works, too: they were more like a modern opera than a drama performance. In the ancient world music and poetry were one inseparable art. Therefore, I believe that, based on this tradition, Nekyia, as a completed work of art, consists of lyrics and sounds, poetic speech and modern music.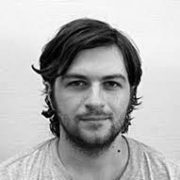 I am in charge of generative video, algorithmically synthesized from the acoustic material; it is a single visual object, which, however, does not repeat itself throughout the whole duration of the audio.
You asked if electronic sounds and visuals arose any emotions, feelings or associations with me. I will be talking about the visual imagery; however, in my opinion, the other sphere can be described the same way: for me, the answer is more in the lines of how the idea of using algorithm arises and how it is integrated into the general concept. I used generative graphics, since this technique gives an opportunity to interact with sound material directly, ensuring a long-lasting, non-repeating, but, at the same time, uniform material. For me, the conflict of formalism and feelings does have a universal nature; after all, formalization in European music appeared much earlier than the modern understanding of the term algorithmic music. As far as I am concerned, it is rather a matter of interacting with the instrument when composing (improvising), a chance to make improvisations in particular, and the whole process of composing (creating) in general.
Nekyia is Odysseus' descend in Hades where he speaks to the dead. Each listener becomes Odysseus listening to the voices of Hades – four monologues by the heroes of Ancient Greece mythology: Alexandra, Alcestis, Eurydice and Epicasta.
Free Download of the audio opera by Dmitri Kourliandski is on the composer`s personal page on bandcamp.