Thursday, May 27, 2021
Radio House
21:00
Konus Quartett (Switzerland)
The program:
Ioannis ANGELAKIS (*1988)
ΔΥΟ (Premiere, 2021)
ANTOINE CHESSEX (*1980)
Plasticités I, II (Sax alto and Band magnétique, 2020)
Jürg FREY (*1953)
Mémoire, horizon (Russian Premiere, 2013-2014)
Oleg GUDACHEV (*1988)
Dome de la defiance (Premiere, 2015)
ANTOINE CHESSEX (*1980)
Plasticités III, IV (Russian Premiere, 2020)
Lucas NIGGLI (*1968)
Oe For Evan (Russian Premiere, 2006)
Performers:
Christian Kobi, saxophone
Fabio Oehrli, saxophone
Jonas Tschanz, saxophone
Stefan Rolli, saxophone
Boris Shershenkov, electronics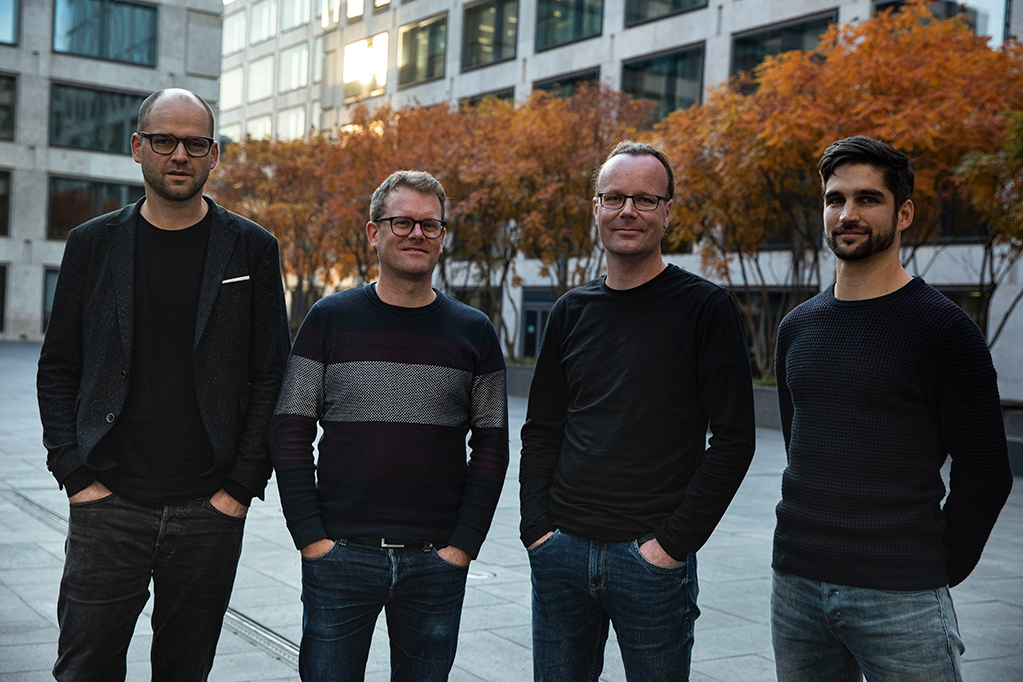 As a chamber music ensemble whose instrumentation changes frequently, the Konus Quartet engages its audience with highly expressive and idiosyncratic sounds. Contemporary original compositions are interpreted predominantly by the quartet, but these are also contrasted with pieces from past centuries and arrangements for saxophone instrumentation. The radical nature of its concert programmes has seen the quartet become established over the past 10+ years as an important voice for new contemporary and experimental music.
Composition commissions are awarded regularly to well-known artists by the quartet; to date such artists have included Barry Guy, Urs Peter Schneider, Tomas Korber, Phill Niblock, Makiko Nishikaze and Jürg Frey, Chiyoko Szlavnics, Martin Brandlmayr, Klaus Lang.
Three musical highlights serve to showcase the remarkable range of the Konus Quartet: In 2006, "La bocca, i piedi, il suono", a composition by Salvatore Sciarrino for four soloists and a hundred saxophonists, was performed in the French Church in Bern (Release 2006, Cubus Records).
A collaboration with the filmmaker and composer Phill Niblock gave rise to the composition entitled "To Two Tea Roses" which premiered in 2013 in Switzerland in the presence of the composer. The piece "Music für ein Feld" (Music for a Field) was the result of a composition commission awarded to the Zurich-based musician Tomas Korber (Release 2014, Cubus Records).