Monday, 6 July 2020
20:00
Ensemble Adapter (Germany)
The program:
Natacha DIELS (*1981)
Sad Music for Lonely People (Russian Premiere, 2019)
for samplers, harp and percussion
Barblina MEIERHANS (*1981)
Ähm Me, hm [I], and M (Russian Premiere, 2015)
for four voices and video
Paul CLIFT (*1978)
Shadow Art II (Russian Premiere, 2018)
for flute, voice and real-time electronics
Joan GOMEZ ALEMANY (*1990)
Ein Klangbuch für Alle und Keinen (Premiere, 2020)
for bass flute, contrabass clarinet, percussion and harp
Yuri AKBALKAN (*1986)
Ricercar (Premiere, 2020)
for performers, video, sensor and interactive electronics
Joanna BAILIE (*1973)
Station (Russian Premiere, 2019)
for harp, tape and video
Performers:
Kristjana Helgadóttir, flute
Ingólfur Vilhjálmsson, clarinet
Gunnhildur Einarsdóttir, harp
Matthias Engler, percussion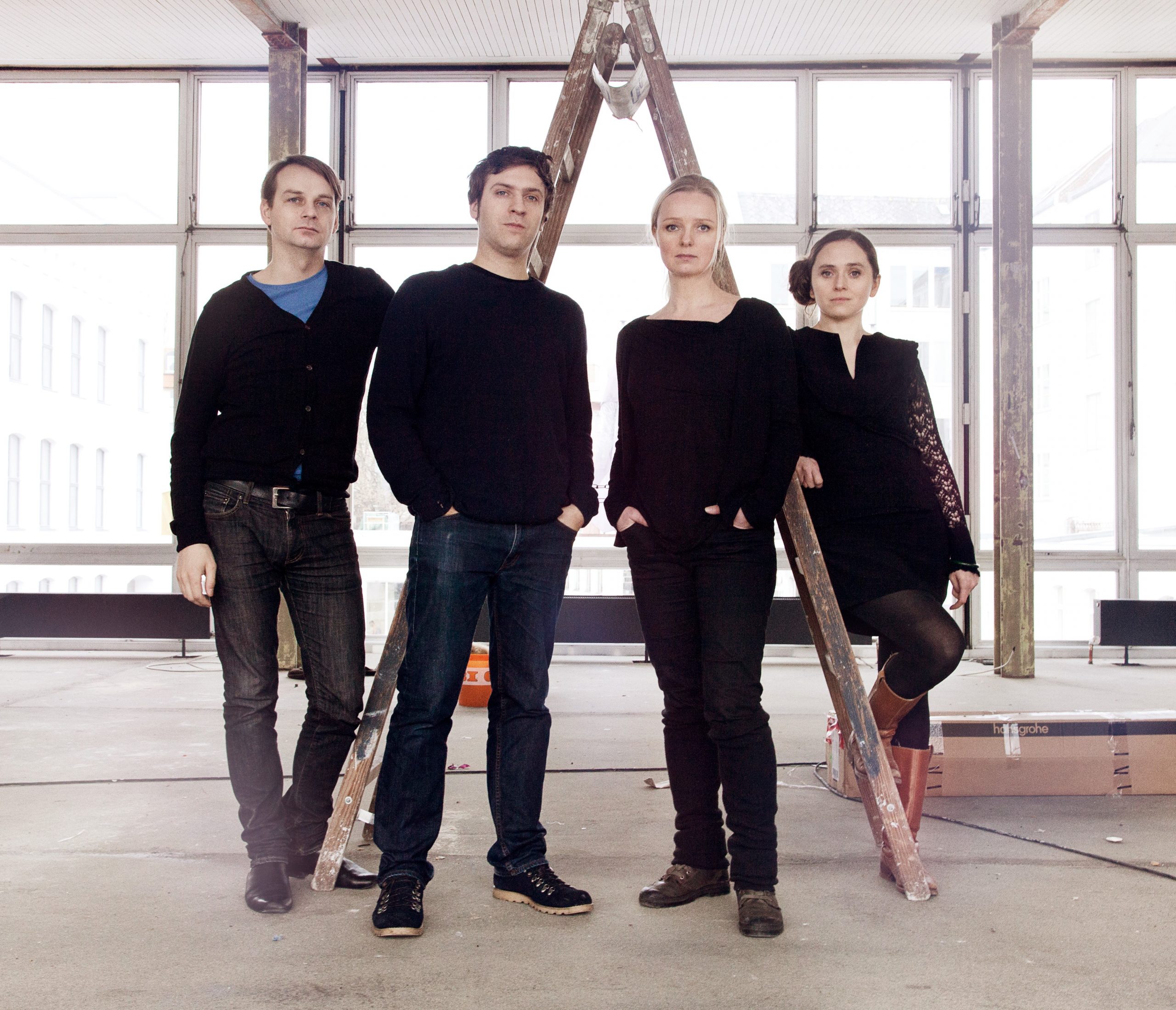 Adapter is a German-Icelandic ensemble for contemporary music based in Berlin. The core of the group consists of a quartet with flute, clarinet, harp and percussion. Together with steady guest instrumentalists this core grows into chamber music settings with up to 10 players. On international concert tours and in the studio Adapter plays world premieres and other selected works of the recent past. The ensemble also produces and co-produces larger interdisciplinary projects – and is interested in exploring and testing the limits of trans-medial approaches in various settings.
Projects with Adapter's participation always attract attention. In 2011, the Adapter took part in the «Synchronizing Berlin-Hong Kong» project, in which Adapter and the Hong Kong New Music Ensemble performed a piece while being located in different cities. Their performance was broadcast live into the concert halls of Berlin and Hong Kong. A few more projects, such as Seitsemän (Helsinki, 2006-2009), a piece «A Long Way. Passagen» by Sara Nemtsov (Ultrashall festival, 2012) or the documentary «Helm auf» (Sara Nemtsov, 2015) experiment with the concert format and require musicians' performative skills. Adapter is also the producer of its own call-for-scores project «Adoptions».
In workshops Adapter transfers knowledge of how to write, study and perform contemporary music to composers, instrumentalist and creatives worldwide. Adapter stays in touch with the latest developments in the differing scenes of contemporary creation – maintaining a progressive, authentic and powerful style.