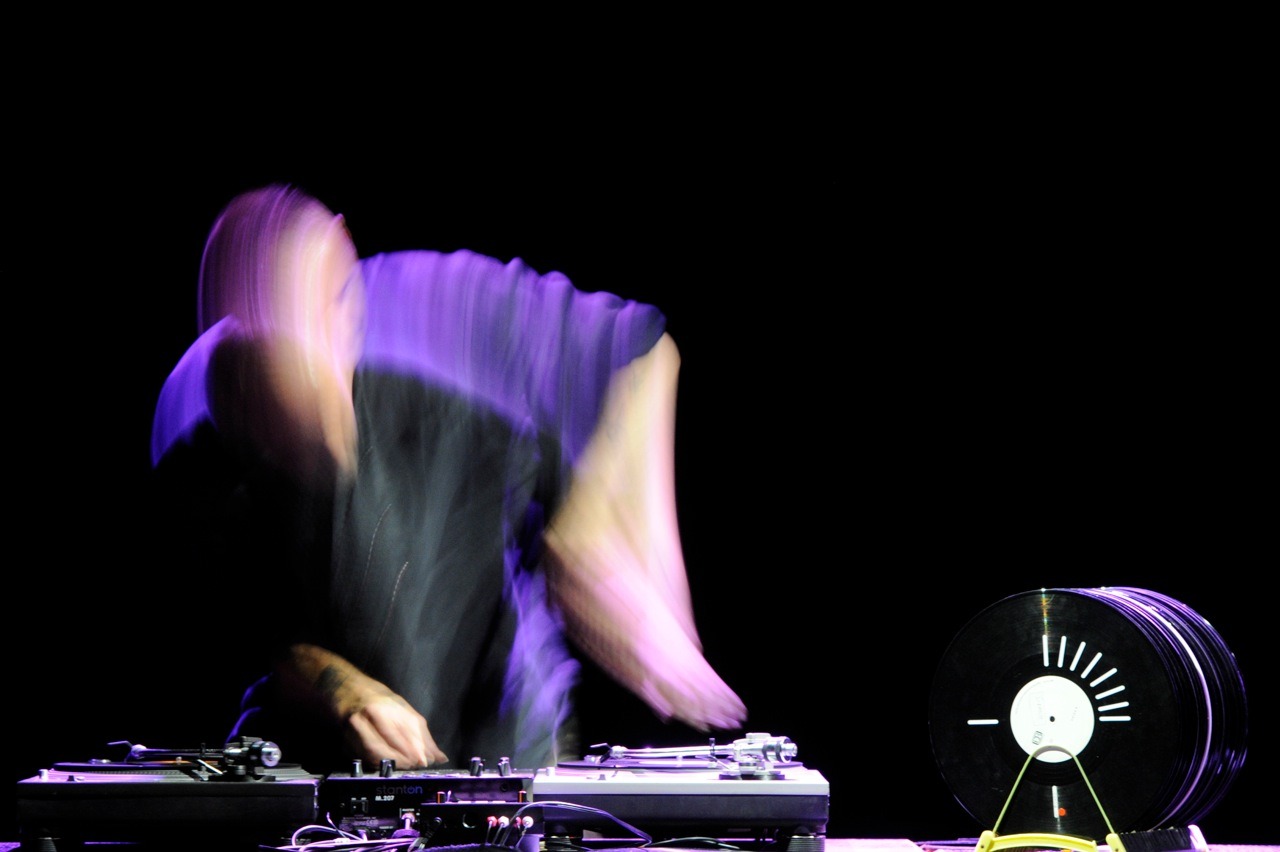 Tuesday, 22 May 2018
Annenkirche (St. Ann's Church)
20:00
Radical Muzak Septet
A project by Joke Lanz and Jonas Kocher (Switzerland)
A collaborative project between Swiss and Russian musicians:
Joke Lanz, turntables (Basel/Berlin)
Jonas Kocher, accordion (Biel/Bienne)
Ilia Belorukov, saxophone (St. Petersburg)
Alexei Borisov, electronics/e-guitar (Moscow)
Oxana Grigoryeva, drums (Moscow)
Christine Kazarian, electric harp (St. Petersburg)
Alexander Markvart, guitar/amplified objects (St. Petersburg)
Radical Muzak Septet is an expansion of the accordion and turntables duo Lanz & Kocher along with a collective of Russian musicians working within the medium of experimental and improvisatory music. The starting point for the group is found in the development of the duet's original direction: a deep attention to listening, cutting edge technique, immediate reaction, noise textures, jagged rhythms, and sound looping.
In the course of 5 days the musicians will share with each other the experience and acquired knowledge particular to their collective interaction, taking into account the features of each participant and his individual participant and their individual instruments the result of which will be a joint presentation of the project in the form of a concert.
Developing as an open system located between balance and disorder Radical Muzak Septet advances specific compositions of various musical elements: acoustical sounds, selections from old archival audio recordings of accordion, sharp gestural signals and highly contrasting and dynamic coordination of electronics and experimental noise. During the residency the musicians will concentrate on this very point – focusing on the high technical precision of dynamic control and reaction as a central aspect of communication. In the process of collaboration the group will develop their own "rules" of sound, drawing on and linking the special strengths of each musician.
In addition to finding the balance between the collective and the individual the task of the project culminates in the acquaintance with different musical languages of the improvising musicians. In this sense the Radical Muzak Septet is a kind of melting pot in which the sound identification of each participant finds its place thus forming a unique combination of various unique elements.