Artistic Director: Mehdi Hosseini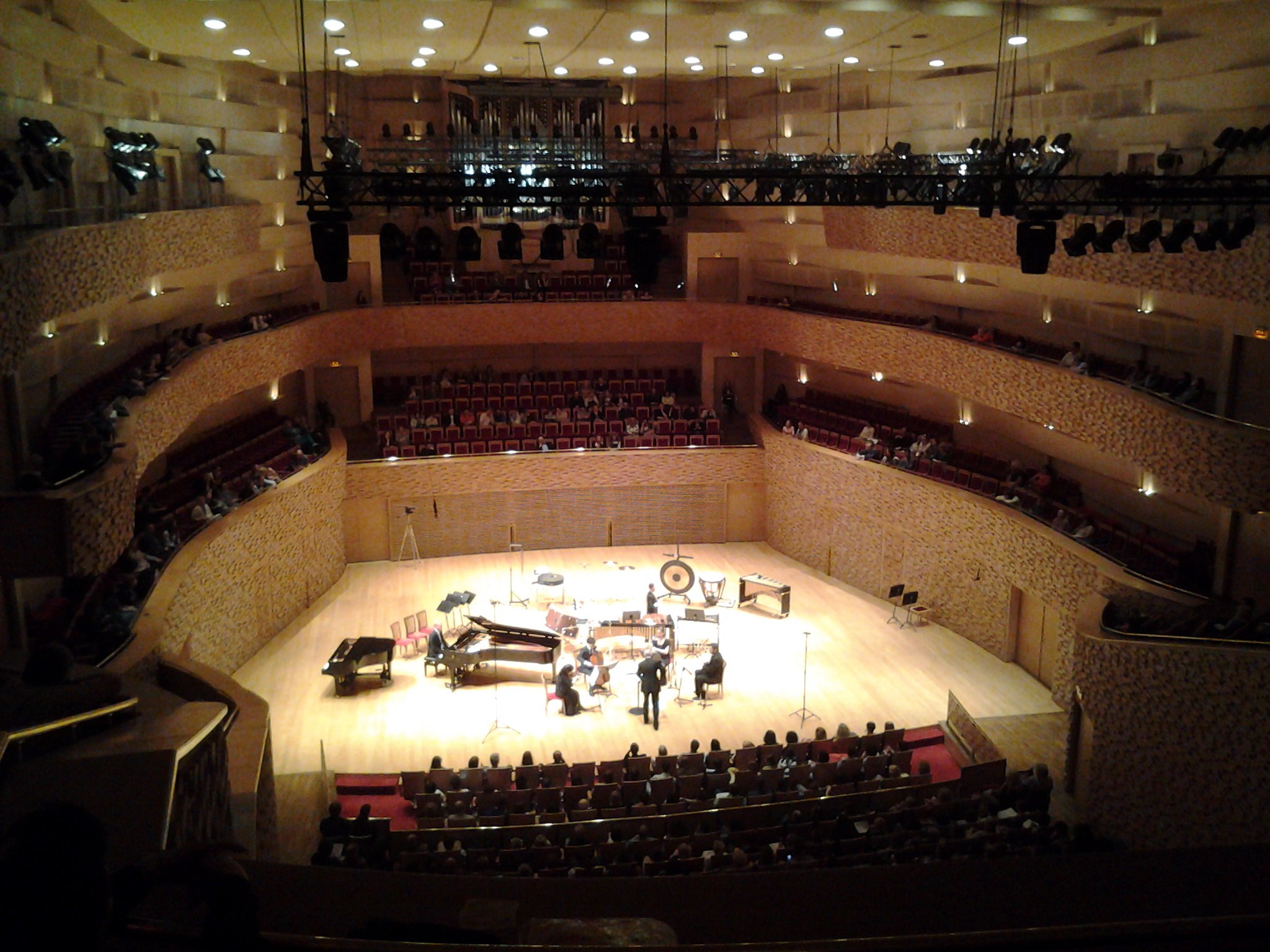 The Saint-Petersburg Contemporary Music Center reMusik.org announces the V St. Petersburg International New Music Festival «reMusik.org», taking place from May 21 – 25th, 2018.
The festival will be held in distinguished venues around the city, including the Mariinsky Theatre Concert Hall, the New Stage of the Alexandrinsky Theater, St. Ann's Church, Masterskaya M. K. Anikushina, and the St. Petersburg State Conservatory.
The six-day festival will coincide with the start of the famous White Nights season and will feature concerts performed by renowned performers of new music, including: Ensemble intercontemporain (France), Ensemble of Nomads (Switzerland), NeoQuartet (Poland), GAMEnsemble (Russia), Ensemble Fractales (Belgium), Electric Primitivo (Switzerland), Ensemble 2e2m (France), as well as a concert featuring experimental improvisation and electroacoustics performed by the Swiss duet of Joke Lanz (electronic) and Jonas Kocher (accordion). The headliners of the festival include composers Gary Berger (Switzerland), Claude Ledoux (Belgium), and Franck Bedrossian (France).
The festival will feature an educational program, including masterclasses, presentations, a research conference, lectures and workshops with composers. It will also stage the finale of the 3rd International Sergei Slonimsky Composition Competition, with performances of the contest's winning works by the "Gallery of Actual Music" ensemble.
The premieres of works written by Russian composers are a reoccurring highlight of the festival. This year, the program will feature new works by Dmitri Kourliandski, Alexander Khubeev, Artur Zobnin, Oleg Paiberdin, Nikolay Popov, Svetlana Lavrova, Oleg Gudachev, Andrey Besogonov, Alexey Nadjarov, Alexey Sysoev, Sergej Newski and Vladimir Rannev.
The Fifth International St. Petersburg New Music Festival reMusik.org erases borders not only in a geographical sense, but also within the genre of contemporary art, further integrating Russian music into the greater European context. The program of the festival consists exclusively of world premieres and Russian premieres, reaffirming St. Petersburg as a center of world culture, and strengthening its distinction as the cultural capital of Russia.
The 2018 festival is supported by the Cultural Ministry of the Russian Federation, the Government of St. Petersburg, the Embassy of Switzerland in Russia, the General Consulate of Germany in St. Petersburg, the Consulate General of Belgium in St. Petersburg, the Polish Institute in Saint Petersburg, the French Institute and the Swiss Arts Council Pro Helvetia.