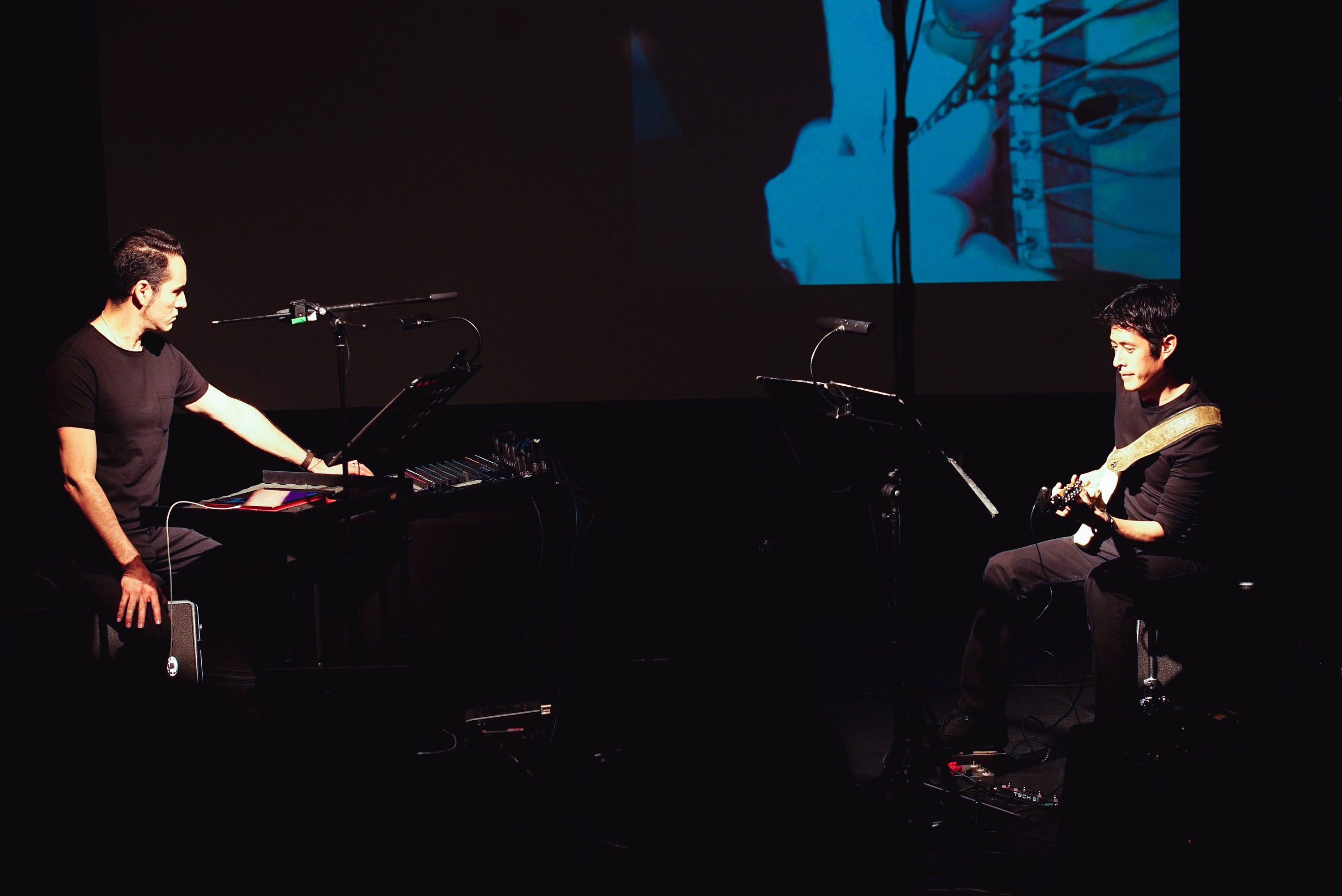 Friday, 25 May 2018
New Stage of the Alexandrinsky Theatre
Media Centre
17:00
Electric Primitivo (Switzerland)
Arturo Corrales, live electronics
Emilio Guim, electric guitar
"Black Hole Riff Wiederholung"
The program:
Emilio GUIM (*1981)
Lies the snake (Premiere, 2018)
for e-guitar, live-electronics and video
Arturo CORRALES (*1973)
RIFF (Premiere, 2017/8)
for e-guitar and live-electronics
Bernhard LANG (*1957)
Differenz/Wiederholung 6b (Russian Premiere, 2007)
for e-guitar, live-electronics and video
Based in Switzerland, composers and performers Arturo Corrales (Geneva) and Emilio Guim (Zurich) met while working in different projects with Vortex Ensemble. Their affinity for contemporary music and their versatility for music styles both as composers and performers, led them to create this program involving electronics and multimedia.
This new duo presents two new creations by the performers and a piece by Bernhard Lang that has very rarely being performed. Both Arturo and Emilio grew up listening to rock music among other styles. This program shows one fresh way in which contemporary music has expanded to incorporate rock in an organic way.