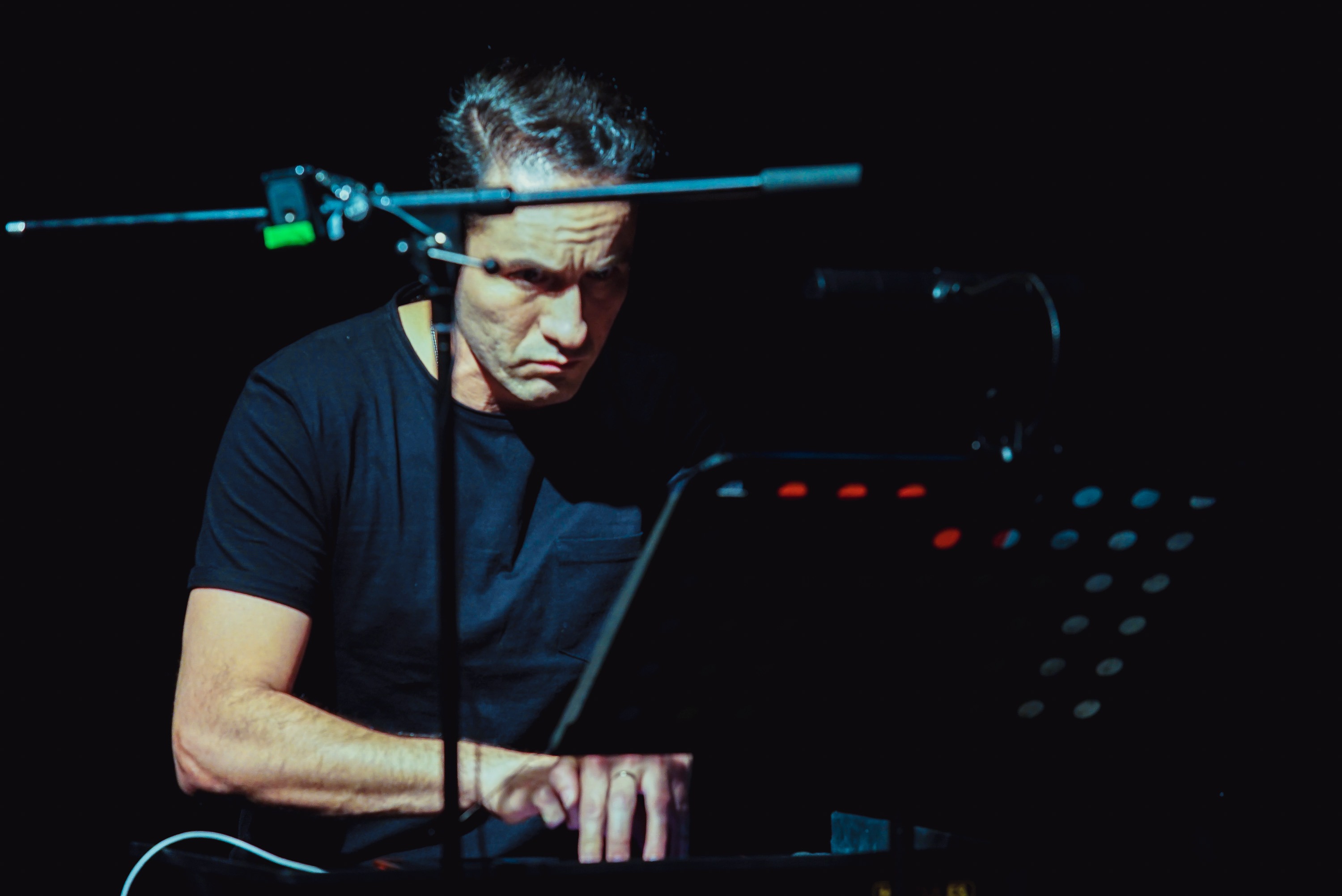 Thursday, 24 May 2018
The N. A. Rimsky-Korsakov
Saint Petersburg State Conservatory
11:00
Composer meet-and-greet:
Arturo Corrales (Switzerland)
Arturo Corrales was born in 1973 in San Salvador. He acquires a degree in architecture as a first music formation in his home town, El Salvador where he studied guitar, keyboards, music theory with German Cáceres and Joseph-Karl Doetsch. In addition, Corrales completed his courses in Geneva and Lugano where he studied fundamental principles of musical composition with composers Eric Gaudibert, Nicolas Bolens, Michael Jarrell and Nadir Vassena; and electroacoustics with Rainer Boesch, Luis Naón and Eric Daubresse. Also, he studied orchestral conducting under the direction of Giorgio Bernasconi.
Price Edmund Pendleton 2004, co-founder of the Ensemble Vortex in Geneva, and Master of musicology in Paris VIII with the composer Horacio Vaggione.
Of determinedly experimental conception, its work of creation is often inspired by ethnic and popular domains. Constantly attentive to the formal coherence of his works, to the control of their projection in space and time, he wants to facilitate the expression and the perception of a "livable and human" music.
Next to his activities of composer, interpreter and conductor, Arturo Corrales teaches the guitar and is a professor of composition and analysis in the Conservatoire Populaire de Genève; he has also acquired a doctorate in musicology from the University of Geneva, with a very honorable mention and unanimous praise from the jury.
His music is regularly performed in such festivals as Archipel, Association Académie Internationale & Festival d'Eté de Musique de Genève, GISFAM, HEM Neuchâtel, HEM Genève, HEM Lausanne, musikprotokoll, Zeiträume, Bendigo International, Festival of Exploratory Music, Aujourd'hui Musiques, reMusik.org, Fête de la Musique, Département de l'Instruction Publique (DIP), Mixtur, Les Athénéennes, Bendigo, Les Athénéennes, and others.
His music has been performed by orchestras and ensembles such as Ensemble Proton Bern, Ensemble Phoenix Basel, Geneva Camerata, Ensemble Batida, Orchestre de la Suisse Romande – OSR, Ensemble Proxima Centauri, Encuentro de Compositores Iberoamericanos del INJUVE, Orchestre de la Lorraine, Orquesta Sinfónica y Coro de El Salvador, Nouvel Ensemble Contemporain – NEC, Quatuor Diotima, and more.