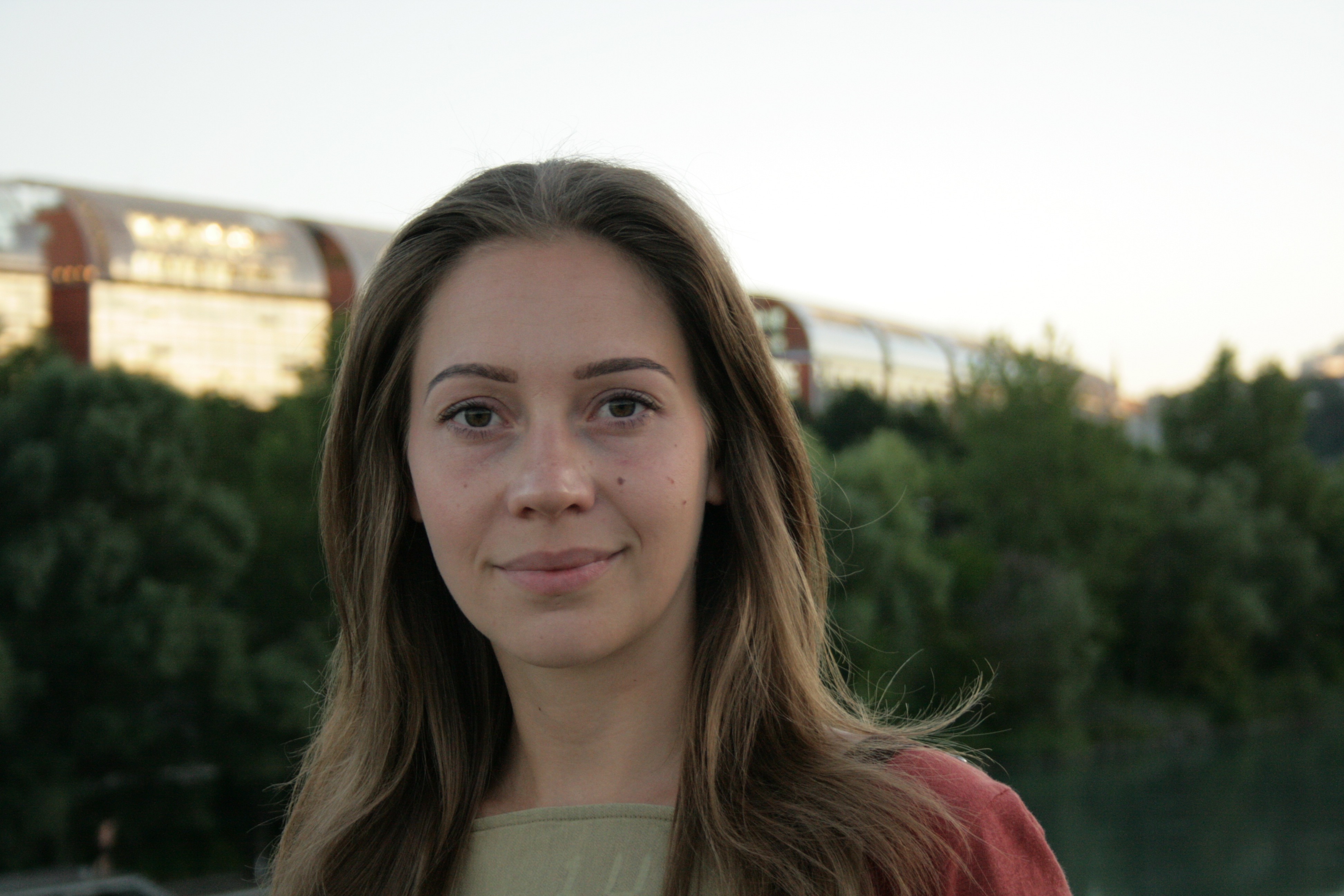 Vera Geslin (Potapova), linguist, musicologist (born in Moscow, 1986).
After graduating from the Master's program in Linguistics, Vera Geslin worked in education and edition in Moscow, while simultaneously participating in diverse stage projects. In 2012, she entered the Faculty of Musicology in France, as well as the Besancon Conservatory and further to the National School of Music, Theatre and Dance of Villeurbanne (saxophone), and she obtains performing experience in the world of new academic music (symphony orchestra, chamber ensembles, audio-visual art, electroacoustic music, modern dance), as well as a journalist on a radio station.
Since 2014, Vera Geslin participates at international conferences, as for example, at Grame Days (analysis: Joyce and Berio), International Chamber Music Competition (analysis of Kagel's quartets), conferences of the department of musicology at the Universities of Lyon and Nice.
Since 2016, she works with Grame, the National Center of Musical and starts a research project related to the transdisciplinary art works of such composers as Thierry De Mey and George Aperghis.
As a PhD student at Passages XX-XXI laboratory of the Lumière University of Lyon, Vera Geslin continues her work in partnership with such centres of contemporary music as Grame, Ircam, Cirm. The key research questions are: body, movement and musical composition, new methods of analysis and transmission of multimodal art, transformation of the composer's figure and the influence of modern technologies as well as the role of the performer on the process of writing a musical work.
Graduating also from Master's program of Cultural Management, Vera Geslin participates in development of international artistic projects and she is the president of the association LiSiLoG, founded by the scientist Christophe Lebreton and percussionist, professor of the Paris and Lyon Conservatory Jean Geoffroy.