| | |
| --- | --- |
| Composer | Mikhail Krutik |
| Year of composition | 2009 |
| Scored for | flute, violin, clavier and two orchestras |
| Instruments | solo: fl, vln, hpd, pno, e.pno; orc 1: vln I-II, vla, vc, b.gtr, d.set; orc 2: vln I-II, vla, vc, cb |
| Format | A4 |
| Total number of pages | |
| Genre | сoncerto grosso |
| Duration | ' |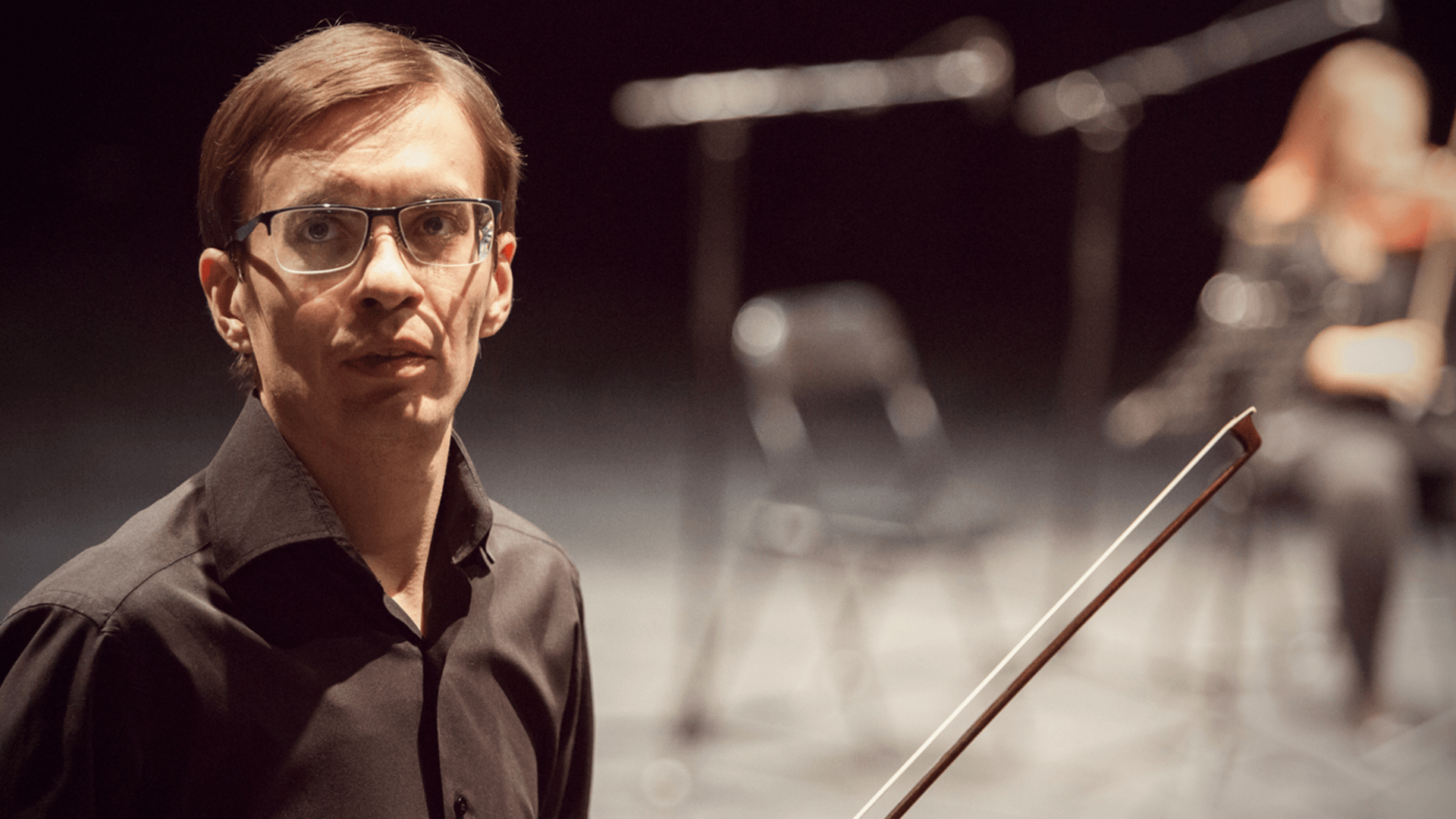 Mikhail Krutik was born in 1980 in Krasnoyarsk. At the age of five he started study music. He is a graduate of St.Petersburg State Rimsky-Korsakov Conservatory (2003, class of violin – A.Shustin). In 2003 -2005 Mikhail took a post-graduate studies.
Since 1999 he works at the St.Petersburg Philharmonic Orchestra (since 2008 – assistant-concertmaster).
Krutik has been awarded prizes at following international competitions.
He performed at international music festivals, such as "Brahms Evenings" (1997), "Fives Evenings" (2001), "Musical Spring of St.Petersburg" (2003-2011), "Sound Ways" (2001-2010), "Time of Music" (2004, Finland), "Bang on a Can" (2008, USA)
Since 1994 has been active as a composer. In 1995 he was awarded a diploma at the International Youth Competition "I Am A Composer" (St.Petersburg).
In 1996-1999 he attended lectures and courses at the International Seminar of New Music "Sound Ways" where he studied with Prof. P. H. Diettrich, Prof. G.Crumb, Prof. S.Slonimsky and others. 1998 – 2003 he attended composition class of S.Slonimsky at the Conservatory.
His works for various instrumental ensembles were performed in St.Petersburg, at the "Sound Ways" festival, Moscow (festivals "60 years of memory", "Soul of Japan") as well as in Copenhagen. In 2003-2004 Kruik took part in Pro Arte Institute's project "Pythian Games". In 2004 he was awarded the prize for his work "Twenty seven". Movies with soundtracks by Mikhail Krutik were awarded International Prizes.
Mikhail performes in Russia and abroad both as a soloist and as a member of different chamber ensembles. He plays in such concert halls as Grand and Small halls of St. Petersburg Philharmonia, Chamber Hall of the Moscow Conservatory, Rudolf Oetker Halle in Bielefeld and Beethovenhalle in Bonn, wih outstanding conductors, such as Y. Domarkas, V. Altshuler, A. Titov, V. Petrenko.
As a member of "Krasny" Quartett he recorded S.Taneyev's string quartetts on "Olympia Records".
At the present time, Krutik is a member of St.Petersburg Philharmonic String Quartet, Avantgarde-Quartet and Ensemble of the Pro arte Institute.