Saint Petersburg Contemporary Music Centre "reMusik.org" announces the completion of the Fourth International Sergei Slonimsky Composition Competition. By the decision of the members of the international jury, three participants who passed the qualifying round were admitted to the final of the competition: Alberto Arroyo (Spain), Joshua Hey (USA) and Shin Mizutani (Japan). Their compositions were performed as part of the VII St. Petersburg International New Music Festival. The scores of the first prize winner will be published by the reMusik.org publishing house.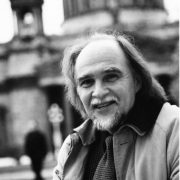 Dear friends,
This year the International Sergei Slonimsky Composition Competition was held for the fourth time. Despite the difficult situation in the world connected with the pandemia, this time the jury received much more works than in the past years. A total of 164 music scores were submitted from over twenty countries. This evidences the growing interest and attention of the competition in the musical world, which is a pleasing factor for the organizers.
As usual, the jury chose three compositions for the final concert, which were performed by the Moscow Contemporary Music Ensemble on July 9 2020. The jury members are pleased to announce the final results of their choice.
I prize:
Joshua HEY (*1988)
I am in here (2019)
for violin and cello
II prize:
Shin MIZUTANI (*1991)
Harpocratēs (2019)
for flutes, clarinets, violin and cello
III prize:
Alberto ARROYO (*1989)
Estado interior I – Metainstrument Etude No.1 (2015)
for flutes, clarinet, violin, cello and piano
The jury and the organizers congratulate all the participants and winners of the competition and sincerely wish them further creative success.
— Alexander Radvilovich
Chairman of the Jury of Sergei Slonimsky Competition
The International Sergei Slonimsky Composition Competition was first held in 2012. Over the years, a number of young composers from the USA, China, Hong Kong, Iran, Italy, Russia, Thailand, Greece and the UK became the finalists. Among the music ensembles that performed the winners' compositions were the St. Petersburg Sound Ways (2012), proton bern from Switzerland (2015), Moscow group The Gallery of Actual Music Ensemble (GAMEnsemble) under the direction of Oleg Paiberdin (2018).
Sergei Mikhailovich Slonimsky (1932-2020) – a composer, pianist, musicologist, People's Artist of Russia, Laureate of the State Prize of the Russian Federation, Academician of the Russian Academy of Education, laureate of prizes of the Government of St. Petersburg, Professor of the St. Petersburg State Conservatory, holder of IV-class Order "For Merit to the Fatherland".
The Sergei Slonimsky Competition project aims to encourage new original works by talented authors from various cultural backgrounds.