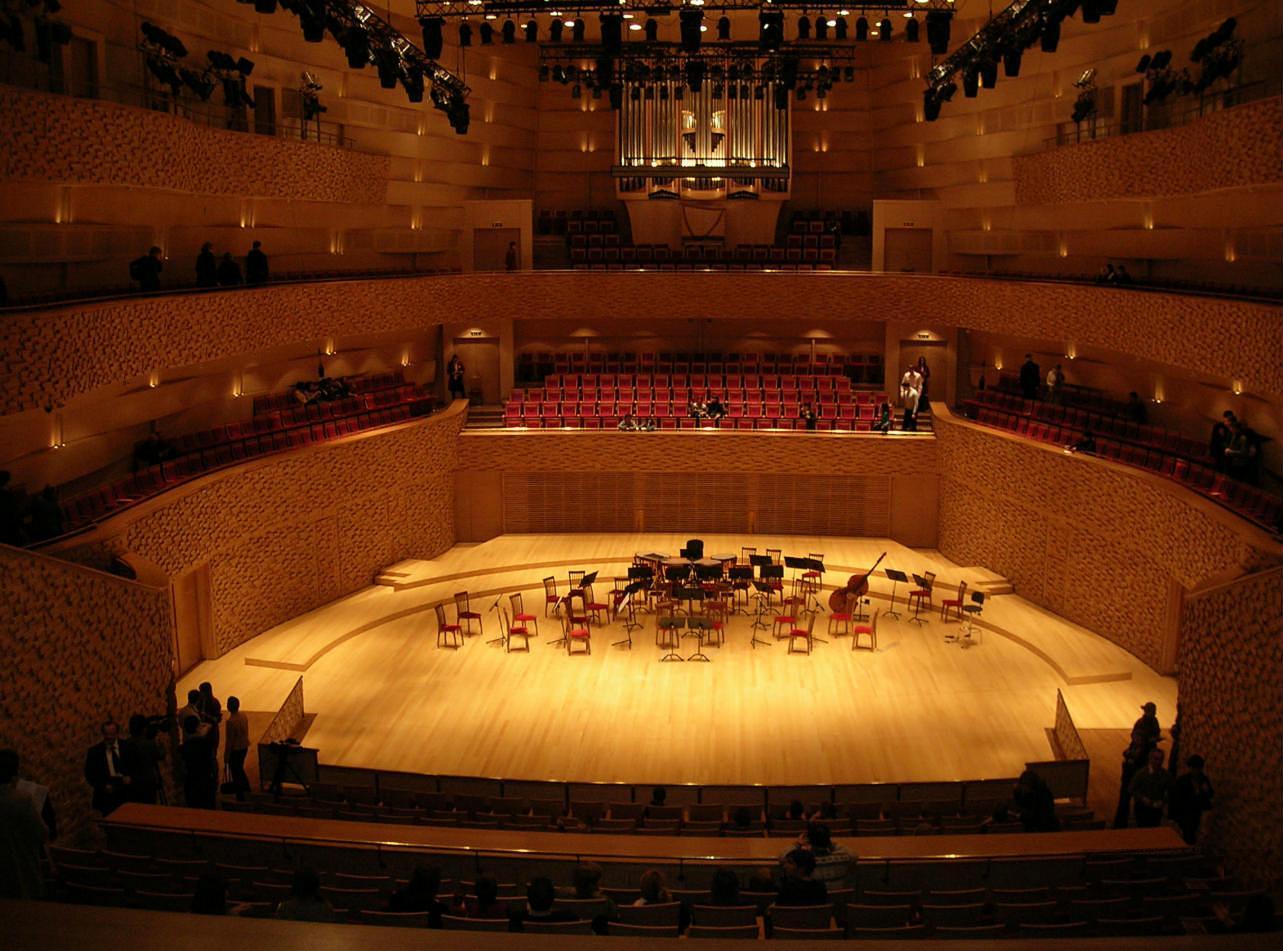 Tuesday, 21 May 2019
Mariinsky Theatre Concert Hall
19:00
ensemble für neue musik zürich (Switzerland)
Conductor: Sebastian Gottschick (Germany)
The program:
Cécile MARTI (*1973)
Dancing Spectra (Russian Premiere, 2019)
for violin, flute, clarinet, cello, percussion and piano
Svetlana LAVROVA (*1979)
Jitter (Russian Premiere, 2019)
for flute, clarinet, violin, cello, percussion and piano
Katharina ROSENBERGER (*1971)
Blur (Premiere, 2019)
for bass flute, bass clarinet, percussion,
piano, violin and violoncello
Martin JAGGI (*1978)
Enga (Russian Premiere, 2018)
for bass flute, clarinet/bass clarinet, violin, cello and piano
Hanspeter FREHNER (*1953)
Clutter (Russian Premiere, 2018)
for flute/piccolo, clarinet, violin, cello, piano and percussion
Alexander RADVILOVICH (*1955)
Brouillage (Russian Premiere, 2019)
for clarinet solo and ensemble
Performers:
Hanspeter Frehner, flute
Nicola Katz, clarinet
Philipp Meier, piano
Lorenz Haas, percussion
Annina Wöhrle, violin
Nicola Romanò, cello
Founded in 1985 as a sextet, the ensemble für neue musik zürich is dedicated exclusively to contemporary music. The musicians plan and design their programs on their own and invite guest conductors. If necessary, the basic ensemble formation is expanded to include singers or instrumentalists. Every project, every artistic decision and all financial marketing risks are shared by the musicians.
Among the special concerns of the ensemble für neue musik zürich is the promotion of not yet established, young composers from Switzerland and other countries as well as cooperation with sound artists at the edges of the scene. In addition to more than 300 world premieres by composers from over 30 different countries, most of which were dedicated to or commissioned by the ensemble, the program also includes composer portraits by George Crumb, Liza Lim, Noriko Hisada, Hanspeter Kyburz and Franz Furrer-Münch, Dieter Ammann, Johannes Harneit, Jochen Neurath, Elliott Carter, Ysang Yun, Hans Joachim Hespos, Bruno Stöckli, Lukas Langlotz, etc., and thematic concepts like "Memento mori" and "ZUHOEAN" by Christoph Coburger and Sebastian Gottschick.
In the art context, they organize "Kunsthalle-Specials" in the Kunsthalle Zürich, "Josephsohn" in the La Congiunta in Giornico and work together with Peter Regli. In the jazz field, they collaborate with Lucas Niggli, Nik Baertsch, Chris Wiesendanger, Daniel Riegler, Matthias Spillmann, Philipp Schaufelberger, and many others. Numerous radio recordings were made at SRF2Kultur, Radio Kiev, Radio Odessa, Hong Kong RTHK, BR, WDR, etc., and many CD productions were made at Hat Hut Records Ltd. and music scene Switzerland / Grammont.
The ensemble made an international name for itself with its "theater department" dieSZENEzürich through projects by Peter Maxwell Davies ("Mad Queen, Mad King"), Daniel Mouthon ("Finnabout", "L'empire des choses", "Ghostdriver", "Air à l'en verre" and "Liquid Crystal Display"), Daniel Füter ("Rise of the Swing Broom" and "Trout Stanley") and "Keyner nit" by Mathias Steinauer. Through successful cooperation with Joachim Schlömer, Herbert Wernicke, Albrecht Hirche, Sven Holm, Stefan Nolte, Anna Viebrock and many others, it has contributed to modern, contemporary musical theater.
The ensemble für neue musik zürich successfully performs in Europe, Central Asia, China, Hong Kong, Japan and Australia.
ensemble.ch