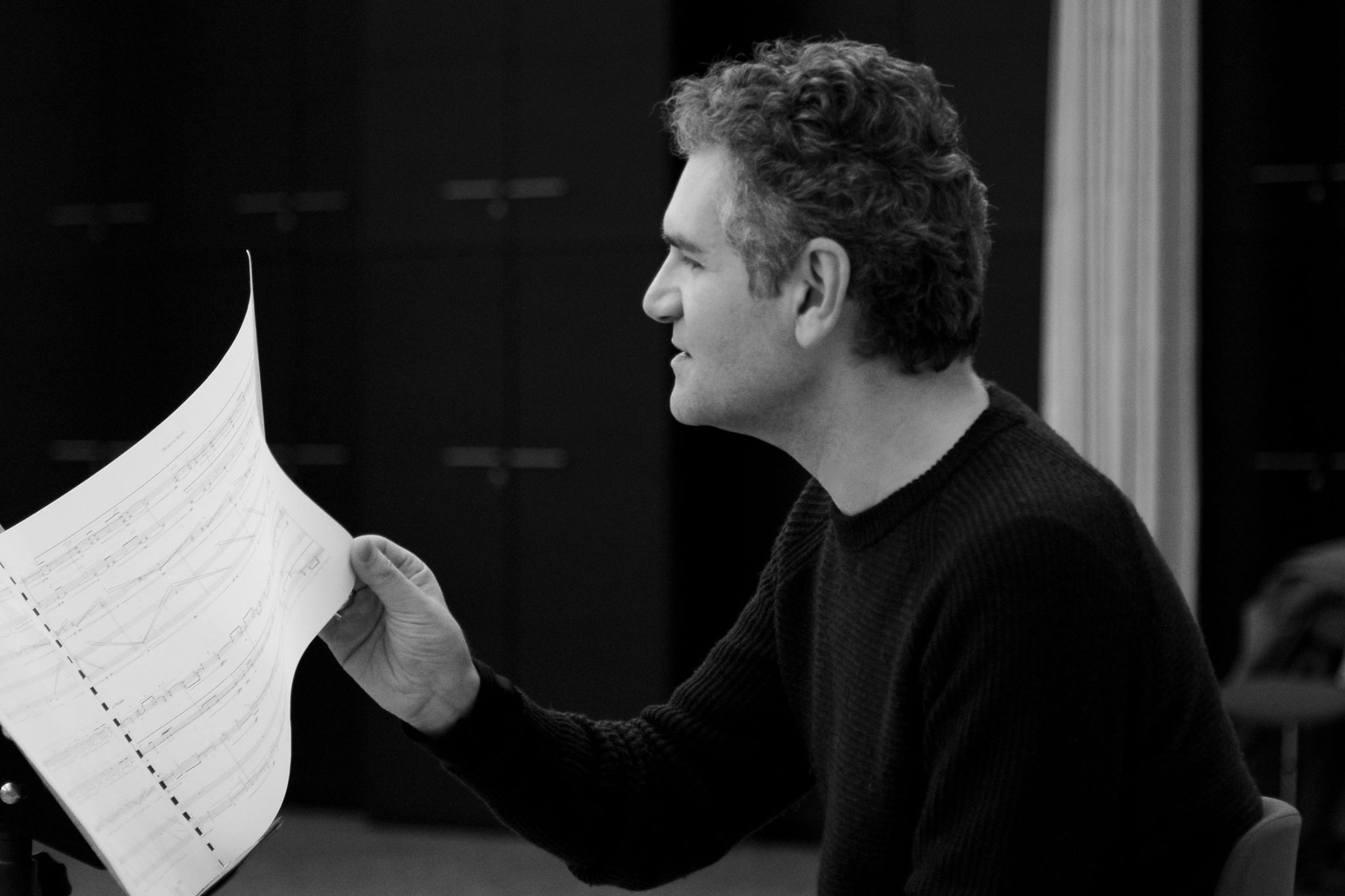 Tuesday, 22 May 2018
The N. A. Rimsky-Korsakov
Saint Petersburg State Conservatory
11:00
Composer meet-and-greet:
Franck Bedrossian (France)
Franck Bedrossian was born in Paris, France, on February 3rd, 1971. After studying harmony, counterpoint, orchestration and analysis at the National Conservatory of Paris, he studied composition with Allain Gaussin and entered the Conservatoire National Supérieur de Musique de Paris (class of Gerard Grisey and Marco Stroppa) where he obtained a first prize of analysis and the diploma of higher studies in composition unanimously. In 2002-2003, he attended the Cursus in composition and computer music at IRCAM, studying with Philippe Leroux, Brian Ferneyhough, Tristan Murail and Philippe Manoury. Meanwhile, he completed his training with Helmut Lachenmann (Acanthes 1999, International Ensemble Modern Akademie 2004).
His works have been performed in Europe, Russia, Asia, United States and South America by ensembles such as L'Itinéraire, 2E2M, Ictus, Court Circuit, Cairn, Ensemble Modern, Ensemble Intercontemporain, Klangforum Wien, Orchestre National de Lyon, SWR Baden Baden und Freiburg Symphony Orchestra, Contrechamps, KNM Berlin, San Francisco Contemporary Music Players, Eco Ensemble, Ensemble Moto Perpetuo, Moscow Contemporary Ensemble, the Danel Quartet, the Diotima Quartet, the Tana Quartet as part of festivals Agora, Resonances, Manca, Musica Nova, International Festival Cervantino, RTÉ Living Music Festival, Présences, Borealis Festival, Musica Strasbourg, Ars Musica, Nuova Consonanza, Suona Francese, Printemps des Arts de Monte-Carlo, Festival International d'Art-lyrique d' Aix-en-Provence, Manifeste, Fabbrica Europa, Wien Modern, Archipel, Donaueschinger Musiktage, MaerzMusik, Sommer in Stuttgart, Darmstadt Ferienkurse für Neue Musik, Venice Biennale, Wittener Musiktage für Neue Kammermusik, ReMusik.
In 2001, he received a grant from the Meyer Foundation, the Fondation Bleustein-Blanchet for Vocation and 2004, the price-Hervé Dugardin SACEM. In 2005, the Institut de France (Académie des Beaux-Arts) awarded him the Pierre Cardin Prize of Musical Composition. Franck Bedrossian also received the prize for young composers of SACEM in 2007. He was a resident at the Villa Medici in April 2006 to April 2008, and teaches currently Music Composition at the University of California, Berkeley. He has recently been awarded as "Chevalier dans l'Ordre des Arts et des Lettres" by the French Minsitry of Culture. His works are published by Éditions Billaudot and Verlag Neue Musik.