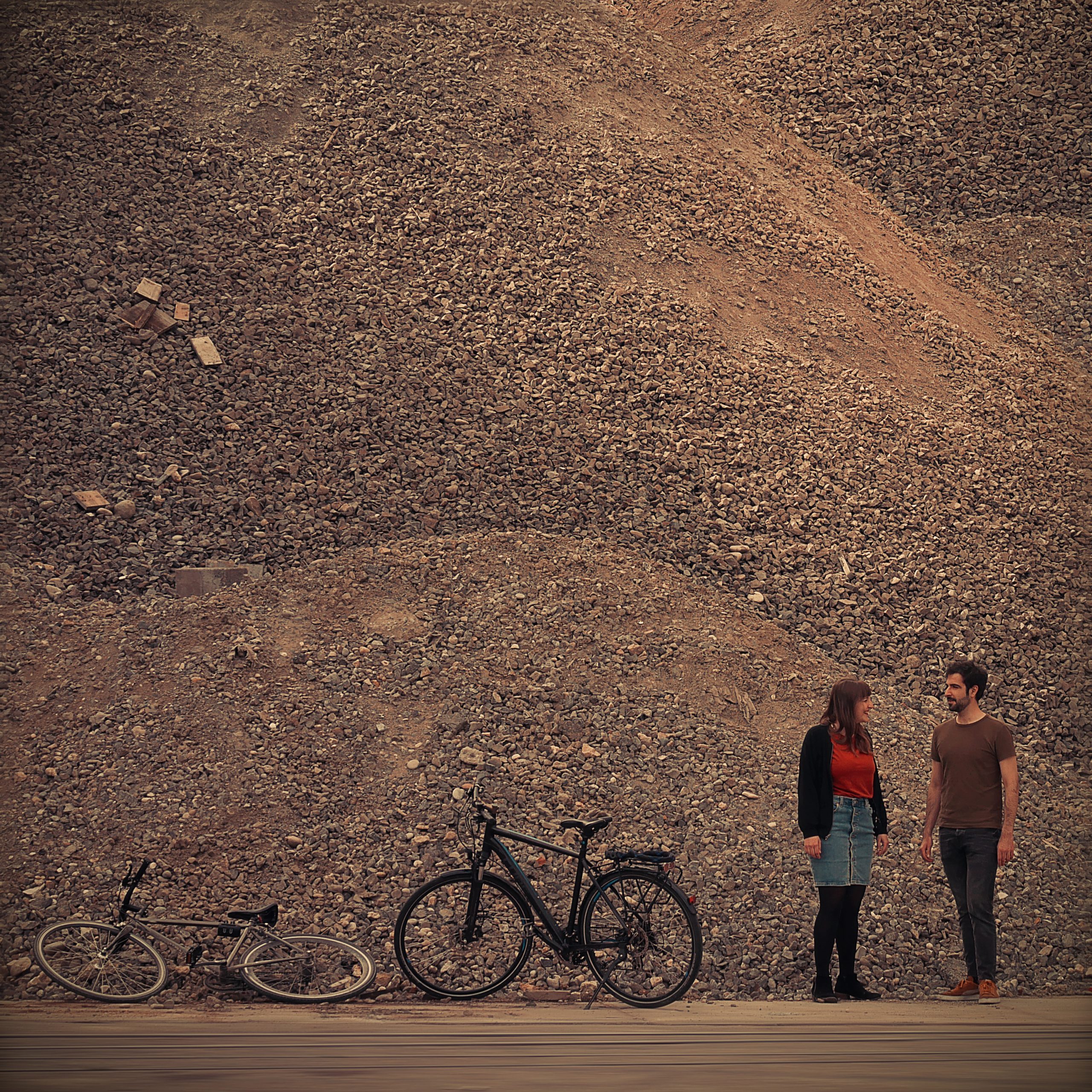 Wednesday, 22 May 2019
New Stage of the Alexandrinsky Theatre
20:00
Duo Around the Corner (Spain, Switzerland)
The program:
Kelley SHEEHAN (*1983)
White Noise #5 A Series of Colors (Russian Premiere, 2017-2018)
Around the Сorner
Intro (Russian Premiere, 2019)
Simon STEEN ANDERSEN (*1976)
Next To Besides Besides #2and4 (Russian Premiere, 2003-2006)
Around the Сorner
What is like to be stuck in an elevator (Russian Premiere, 2019)
Matthias KRANEBITTER (*1980)
Concerto for saxophone and midi orchestra (Russian Premiere, 2009)
Around the Сorner
Styropor party (Russian Premiere, 2019)
Diddle-para-Steve (Russian Premiere, 2019)
Performers:
Eva-Maria Karbacher, saxophone
Victor Barceló, percussion
Around the Сorner is a duo integrated by Eva-Maria Karbacher (saxophone) and Victor Barceló (percussion). Their music fluctuate between the free improvisation and the multimedia world with big influences of the techno music, electronic and jazz.
Victor Barceló is a spanish percussionist based in Basel, where he studied with Christian Dierstein, Alfred Zimmerlin and Fred Frith at the Hochschule for Musik. As performer, Victor's musical interests focus on contemporary music, techno, new media and improvisation. Several appearances in contemporary music festivals, including Lucerne Festival, Wittener Tage für Neue Musik, Darmstädter Ferienkurs, Huddersfield Contemporary Music Festival, Percussione Temporanea, Tzill Meudcan, Heidelberger Frühling, IMPULS Festival and concerts in Argentina, Chile, USA, Japan, Cuba, Poland, Italy, Germany, Estonia, Israel, Greece, France, Austria, Hungary and Spain. These activities have led him to work with composers such as Marko Ciciliani, Simon Steen Andersen, Michael Maierhof, Jürg Frey, Georges Aperghis, Philippe Manoury and many young composers. He's also member of the ensemble This | ensemble That, neuverBand, and was a member of reConvert Project.
Eva-Maria Karbacher studied saxophone and music pedagogy at the Hochschule Luzern in the saxophone class of Sascha Armbruster and Beat Hofstetter as well as in Berlin at the Hochschule für Musik Hanns Eisler in the class of Johannes Ernst. Since September 2017 she deepens her abilities as an improviser at the Musikakademie Basel with a Master of Arts in Specialised Musical Performance in the improvisation class of Alfred Zimmerlin and Fred Frith. In addition to the interpretation of contemporary saxophone literature, free improvisation is at the core of Eva-Maria Karbacher's musical work. She performs regularly as solo improviser as well as in various formations and ensembles. Eva-Maria Karbacher is part of the KlangBang Collective which organises a monthly concert series for free improvised music in Basel.