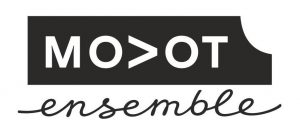 In advance of its fifth anniversary, MolOt Ensemble of St. Petersburg announces its first call for scores. Selected compositions will be programmed for the anniversary concert in April and also performed during 2017/18 concert season, the composers will be provided with audio/video recordings.
​
Composers regardless of age and residence are welcome to apply.
The available instrumentation can be chosen in any combinations from 2 to 6 performers from the following:
Flute (also piccolo, alto)
Clarinet (also piccolo, bass clarinet)
Saxophone (soprano, alto, tenor)
Piano
Violin (or viola) – 1 performer
Cello (or bass guitar) – 1 performer
Duration: from 5 to 15 minutes.
Multi-movement works are accepted.
​
Deadline for submission: February 14, 2017.
​
The results will be announced on March 1, 2017.
An entry fee of $10 per one composition should be paid via PayPal. Multiple submissions are accepted.
Please submit applications to molot_ensemble@mail.ru. Applications should include:
– Score in PDF (anonymous submission not required)
– Short Bio
– Recordings (or midi renderings) are welcome, but not mandatory
– Receipt of entry fee PayPal payment
For any questions please contact us at molot_ensemble@mail.ru
Deadline: 14. February. 2017
Website: www.molotensemble.org